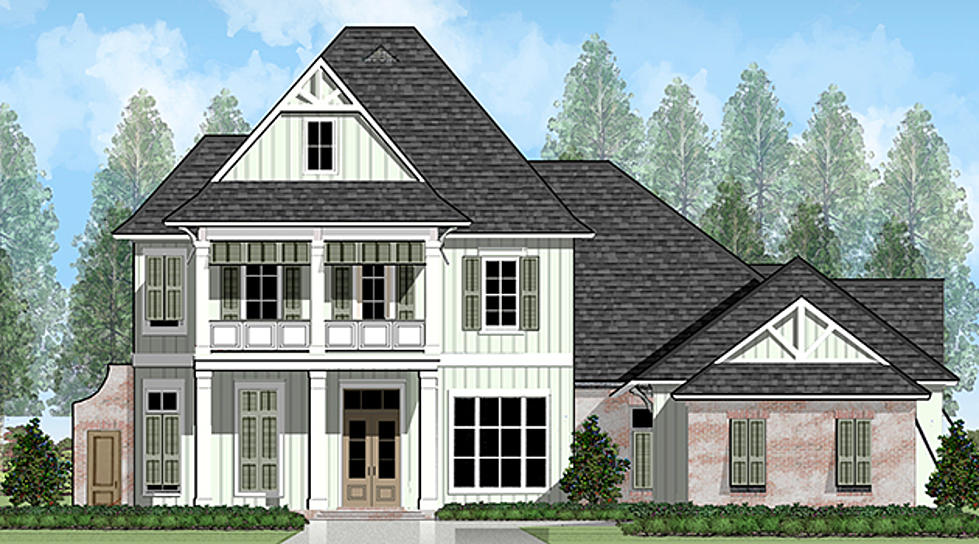 St. Jude Dream House And Other Winners Announced
St Jude Dream Home Lake Charles
Yesterday at KPLC TV, we joined other St. Jude supporters and businesses in the Lake Charles area to give away the St. Jude Dream Home.
The home is a beautiful 3,071 square foot, four-bedroom, three-bathroom house located in the Graywood subdivision in Lake Charles. Tickets were $100 each for the drawing and with that one ticket, a lucky lady from Kinder won the house.
There were also other great prizes like a brand new Chevy Spark car, diamond jewelry, and a $5000 gift card. Here is a list of all the winners.
]The winner of the winner's choice of a Forevermark® Center of my Universe 1/2 carat diamond pendant or 3/4 carat, 14k men's diamond band in white or yellow gold, courtesy of Diamond Durrells is Terry Regan of Westlake, La
The winner of the 2019 Chevrolet Spark LS, courtesy of Lake Charles Area Chevrolet Dealers is Leslie Rainwater of Deridder, LA
The winner of the $5,000 VISA gift card, courtesy of CSE Federal Credit Union is Kelli Mouton of Lake Charles, LA
The winner of the reclaimed wood coffee table with metal inlay, courtesy of Sandra Walkin is Theresa Brignac of Lake Charles, LA
The winner of the Artesso Articulating Kitchen Faucet with SmartTouch Technology, courtesy of Brizo is Christie Mundy of Lake Chalres, LA
The winner of the stay, dine, and golf package, courtesy of Golden Nugget Lake Charles is Alicia Rodriguez of Lake Charles, LA
The winner of the $10,000 shopping spree, courtesy of Changing Spaces is James Lanthier of Sulphur, LA
The winner of the 2019 Lake Charles St. Jude Dream Home, built by Salvador Custom Homes is Ruth Unkel of Kinder, LA
The real winners are the families and the kids battling for their lives. Thanks, Southwest Louisiana, for coming up big again for the kiddos. You guys rock!