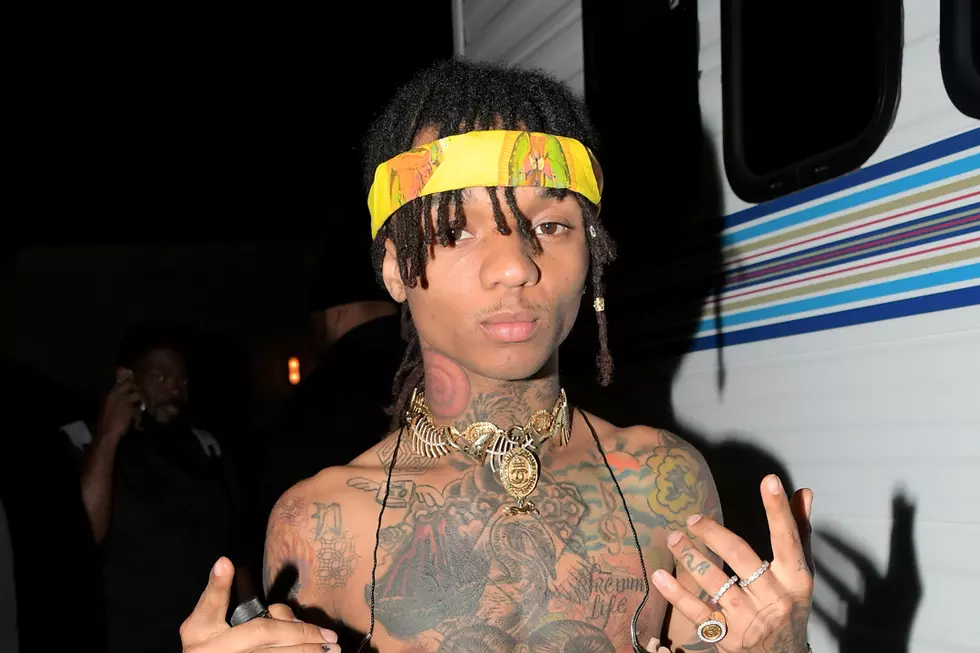 Swae Lee's House Raided by Authorities, Pet Monkey Seized: Report
Charley Gallay, Getty Images
According to a report The Blast published Thursday (April 4), Swae Lee's California home was visited by Fish and Wildlife agents on Wednesday (April 3), and a spider monkey was seized in the process.
Swae and Mally's cases appear to be part of an investigation into what officials believe to be Mally's trafficking of exotic animals. The Blast reports that prior to the visit to Swae's home, Fish and Wildlife agents seized a Serval cat from Mally's home—though they were actually looking for a Cotton-top Tamarin monkey. They are still currently looking for the monkey, and it is unclear if they visited Swae's home in an attempt to find that animal specifically.
There are conflicting reports about the raid at Mally's home, but TMZ reported that the producer and a number of his associates were arrested by LAPD in the process. Mall himself eventually told the outlet that he was never arrested, just detained at his home during the search.
As for Swae, he was neither arrested nor issued a citation, but it is also unclear whether he was home at the time. The rapper's Instagram Story from later that night appears to place him in Detroit.
Swae has shared pictures and videos of his two pet monkeys, Nya and Giligan, frequently on social media. Speaking to XXL in 2017 after acquiring a pair of pet pigs, the rapper revealed his love for animals and his plans to get a monkey.
"Gang gang I got them cuz I'm bout to have a collection of animals I'm getting a monkey next but I always loved animals," Swae said. "And I'm calling one 12."
As of press time, it's not clear whether it was Nya or Giligan—if either—that was seized.
XXL has reached out to reps for Swae Lee as well as the California Department of Fish and Wildlife for comment.
You can view Swae and one of his monkeys for yourself below.
See 22 Hip-Hop-Related Police Raids