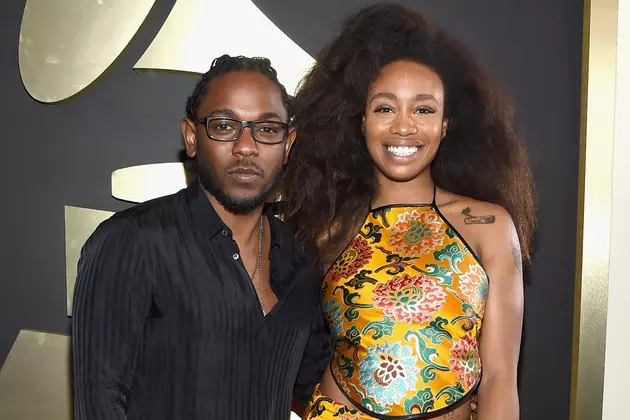 SZA Insists Kendrick Lamar Should Have Won a Grammy for Album of the Year by Now
Larry Busacca, Getty Images
The singer recently spoke with Billboard, where she says that the "HUMBLE." rapper's project should win Album of the Year at the 2018 Grammy Awards because it's "past due."
In the conversation, SZA, Julia Michaels and Khalid are asked who they believe should win Album of the Year at next year's ceremony, to which the CTRL singer responds with K. Dot and his latest release.
"Dot [Kendrick Lamar]. I don't know Ed ­personally, though I love him and his music. But I watched [her Top Dawg labelmate Lamar's] process -- he's a true, genuine genius. Dot doesn't play any instruments, but he designed and ­produced his whole album. From scratch. Like... it's too much. It's too incredible. I've never witnessed anyone do that, except for maybe Frank [Ocean]. It's past due. He's the most inspiring person I've ever met in my entire life."
Khalid also mentions that the album was "necessary" in the conversation, being that the world is in the place that it is. The artists also talk about race and gender relations in the country, and women are represented in the industry.
Check out the full interview with SZA, Khalid and Julia Michaels over at Billboard to see more of their responses.
See New Music Releases For October 2017