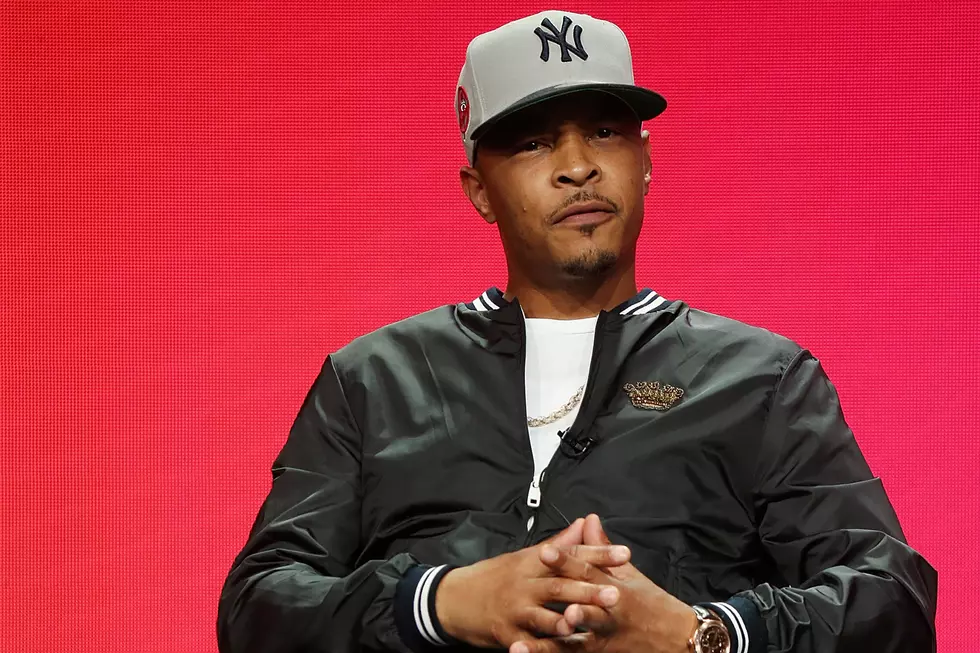 T.I. Calls Out Criminal Justice System for 12-Year-Old Rapper's Arrest
Phillip Faraone, Getty Images
T.I. thinks it's outrageous that a child could face felony charges for trying to sell his music while a grown woman only got probation for attempting to kill two men and a child. In an Instagram post he uploaded on Monday (March 4), the rapper compared screenshots of the criminal cases of 12-year-old Corey Jackson and former daycare provider Nataliia Karia, pointing out what he feels is the hypocrisy between the way the two cases were handled by the criminal justice system.
"Give a 12 year old prison time for selling CDs And a middle aged witch probation for hanging a baby?!?!?!" the rapper wrote. "#ThisISAmerica #USorELSE"
In October of 2018, Jackson, who goes by the name Lil C-Note, was arrested inside the food court at a local mall after a police officer said he'd already been in trouble twice for selling CDs there. The officer claimed this was Jackson's third violation. According to according to CBS, Jackson is currently facing a felony obstruction charge.
As for the case of Karia, she hanged a toddler at the daycare she was in charge of in November of 2016. After that, she proceeded to run over two men with her minivan before attempting suicide. USA Today reports that, though Karia faced 13 years in prison, she ended up receiving 10 years probation in July of 2018.
T.I. has often been vocal as it pertains to the criminal justice system, and particularly with issues he feels are hypocritical. Recently, the rapper got behind the case of Cyntoia Brown, who was handed a 51-year prison sentence on Dec. 6 for murdering a man who solicited her for sex when she was only 16.
"How is this considered justice?" T.I wrote at the time. "#CyntoiaBrown we riding with you!!! This shit disgusting. WE MUST DO ALL WE CAN TO FREE THIS YOUNG LADY!!!"
Check out Tip's Instagram post below.
See Photos of T.I.'s Different Looks Over the Years