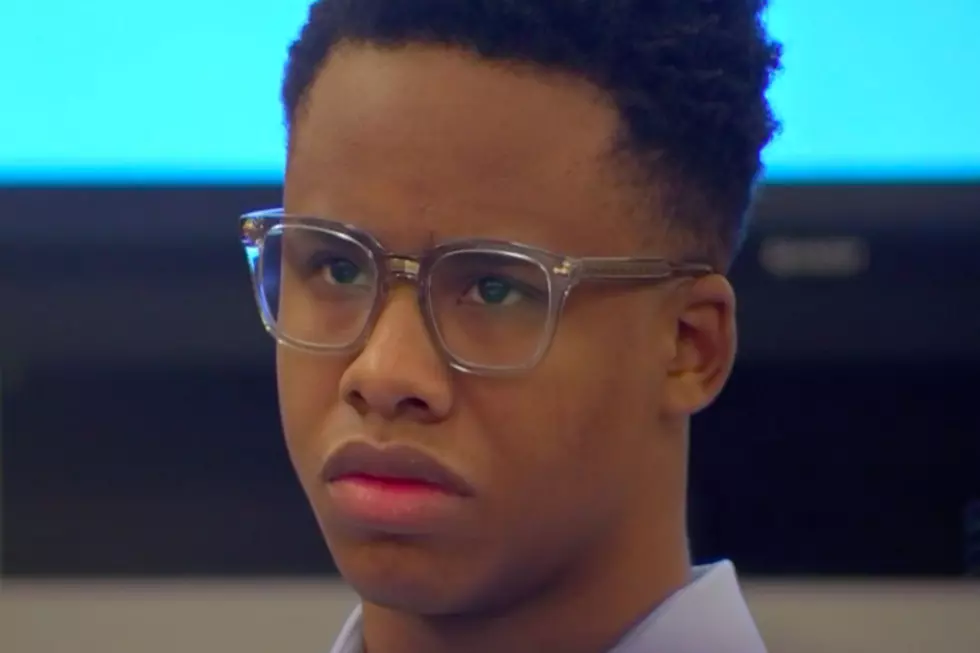 Tay-K Found Guilty of Murder, Aggravated Robbery: Report
NBC 5 Dallas-Fort Worth
According to Fort Worth Star-Telegram's report on Friday morning (July 19), the jury delivered their verdict today. The jury for the case deliberated the verdict over the course of four hours for two days. While Tay-K was found guilty of murder and aggravated robbery, he was not found guilty of the capital murder charge he was initially hit with.
The trial had started with opening testimony on July 16, and on the day jury selection began, it was reported that the trial was expected to last one week. Tay-K previously pleaded guilty to two counts of aggravated robbery, but not guilty to the one count of capital murder. If he had been convicted of capital murder, Tay-K would have been sentenced to life in prison with a chance of being released on parole after 40 years.
Jeff Kearney, who acted as one of Tay-K's defense attorneys for the case, argued that Tay-K couldn't have expected for his accomplice, Latharian Merritt, to shoot and kill 21-year-old Ethan Walker during a robbery at his home in Mansfield, Texas. "It wasn't part of the plan," Kearney said during closing arguments. "The plan was robbery. Not killing,"
Tay-K's conviction is a big step in the conclusion of this matter, which began after the then-16-year-old rapper was arrested for the robbery and subsequent murder of Ethan Walker in July of 2016. The encounter also left Zachary Beloate with a bullet wound, though he survived.
After being apprehended and forced to stay home on house arrest, the rapper, born Taymor McIntyre, cut off his GPS ankle monitor and began life as a fugitive of the law in March of 2016. While on the run—a period in which other Texas authorities say the rapper shot and killed 23-year-old Mark Anthony Saldivar at a Chick-Fil-A on April 23, 2017—Tay-K recorded "The Race," a song and video that chronicled his run from the law. He released the accompanying visual on the same day he was apprehended on June 30, 2017. With its nearly unprecedented life-to-rap parallel, the song became an instant viral sensation.
Tay-K faces five to 99 years or life in prison on each of his convictions.
XXL has reached out to Tay-K's camp for comment.
                                    See 18 Rappers Who've Been Arrested in 2019