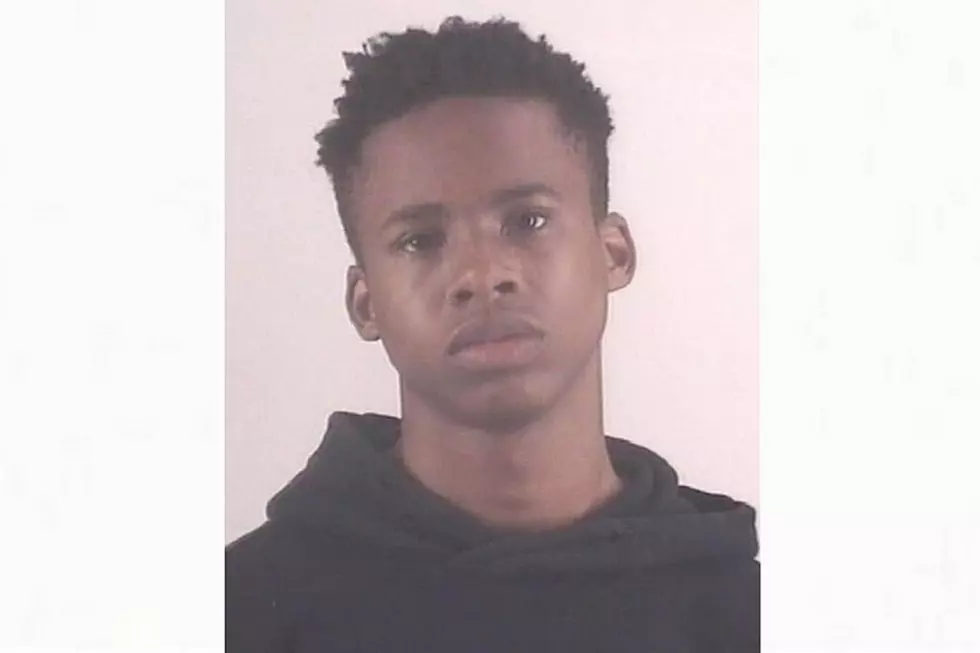 Tay-K's Murder Trial Scheduled to Begin This Week: Report
Tarrant County Sheriff's Office
NBC Dallas reported on Monday (July 15) that the jury selection for the rapper's trial had officially started and that opening statements and testimony will begin on Tuesday.
As previously reported, Tay-K, born Taymor McIntyre, is accused of murdering a man when he was just a 16-year-old in June 2016. The rapper was arrested at the time of the incident and later released on house arrest—before he cut off his ankle monitor and went on the run for three months. During that time, he released the infamous song "The Race," a song that quickly went viral. Authorities also believe he murdered 23-year-old Mark Anthony Saldivar on April 23, 2017, just a bit under a month after he began running from authorities.
"That picture is over seven months old," his manager Ezra Verill wrote on Instagram at the time. "Tay is not suicidal."
Tay-K's murder trial is expected to last one week.
See Hip-Hop Fans Name The Most Disrespectful Diss Track of All Time