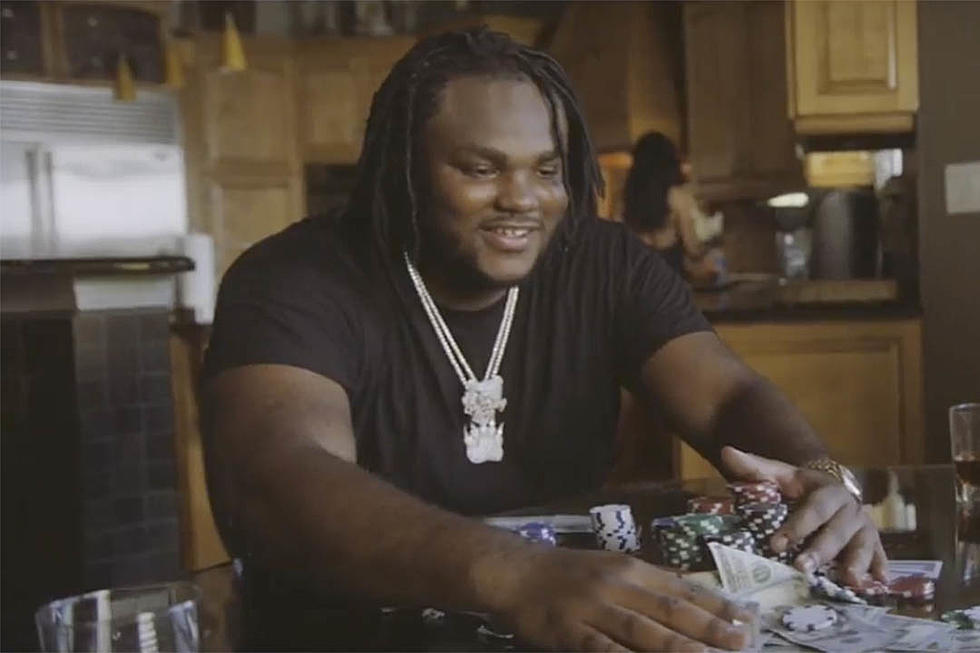 Tee Grizzley Is Ready to "Win" in New Video
WORLDSTARRHIPHOP via YouTube
After teaming up with Jeezy on "Cold Summer," Tee Grizzley is back with own release. On Thursday (Nov. 2), the Detroit rapper dropped the video for his song "Win."
The video kicks off with Tee Grizzley back in his old home, starting from the bottom as he reflects on his life. "90's baby but I get to that money like '86 again/Lost pops and fell off, we back rich again/Gotta thank God for that prison bid/Music got us looking like the family's selling bricks again/Been on tour, been on TV, own businesses," he raps. As the visuals go on, Tee Grizzley moves from his old home to a mansion, surrounded by money and luxury cars.
Late last month, Lil Durk and Tee Grizzley shared the release date for their upcoming collaborative project. "Help us get a name for our tape we dropping thanks giving @tee_grizzley," wrote Durk on Instagram. Tee Grizzley revealed the project in early October, telling fans, "Y'all gone love when me and @lildurk drop our project."
In April, Tee released his debut studio album, My Moment. The project included his hit single "First Day Out" as well as "No Effort." Production on the 13-track album was handled by DJ Mustard, Sonny Digital, Helluva, Westside Webb and Tee Grizzley.
Check out the "Win" video below.
Here Are 19 Rappers Going Platinum in 2017