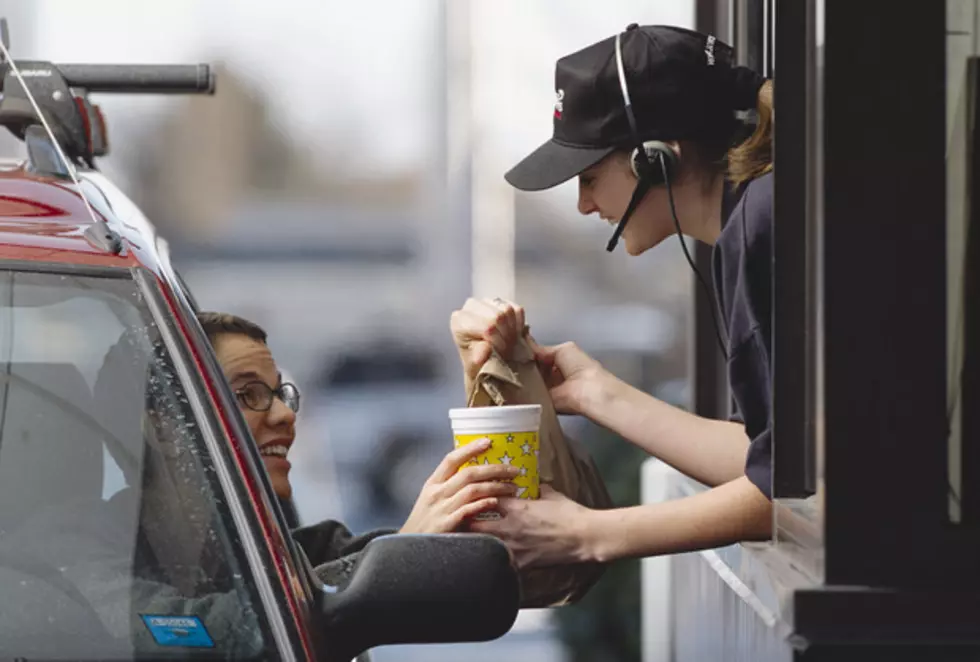 The Most Common Fast Food Chain in Louisiana Isn't What You Think
Photodisc, ThinkStock
A recent survey by the website Stacker seems to suggest that Louisiana loves fast food however the most common fast food franchise in the state isn't the one you probably thought of first. The Stacker study used data that was collected at Georgia Tech University. Which by the way is home to one of my favorite fast food places, Waffle House, but no, the Waffle House didn't top the list in Louisiana.
If we break down the list of the top 15 most common fast-food franchises in the state you'll find we do love our burgers. There are four primarily burger joints in the top 15. Chicken places did rather well too with three different franchises making the top 15.
Pizza places seem to thrive in Louisiana as well, there were three pizza joints in the top 15. There were also two franchises that served primarily beverages that made the top 15 and no, the list did not include drive-thru daiquiri establishments. Oh, and there was one place that specialized in tacos, I bet you can figure out which one that was, huh?
So, let's look at the list, there are four burgers, three pizzas, three chickens, two beverages, and one taco, which only adds up to 14 franchises and none of them are the most common fast food franchise in the state.
Have you figured out which place that is?
Let me give you some hints. They pitch their products as "healthy alternatives". They don't use the metric system when making their foods and their former spokesperson lost a lot of weight but is now in jail because he allegedly is a pervert, at least based on courtroom testimony you could draw that conclusion.
You're right, it's Subway. Based on the latest information Subway operates some 460 locations in Louisiana. Compare that to 240 locations of McDonald's and 172 locations of Sonic. McDonald's and Sonic round out the top three by the way.
You can see the entire Stacker list here to see how the rest of the list shapes up and see if your favorite place made the list, I bet it did.  I am also guessing they didn't include Krispy Krunch Chicken in this study.
I do believe they have more than 300 KKC locations in the state. That franchise has over 2,600 locations scattered about the country too. Just in case you're not in the mood for a sandwich.
Fast Food Prices Are Going Up in 2022
Below, see which fast food giants are raising their prices in 2022.