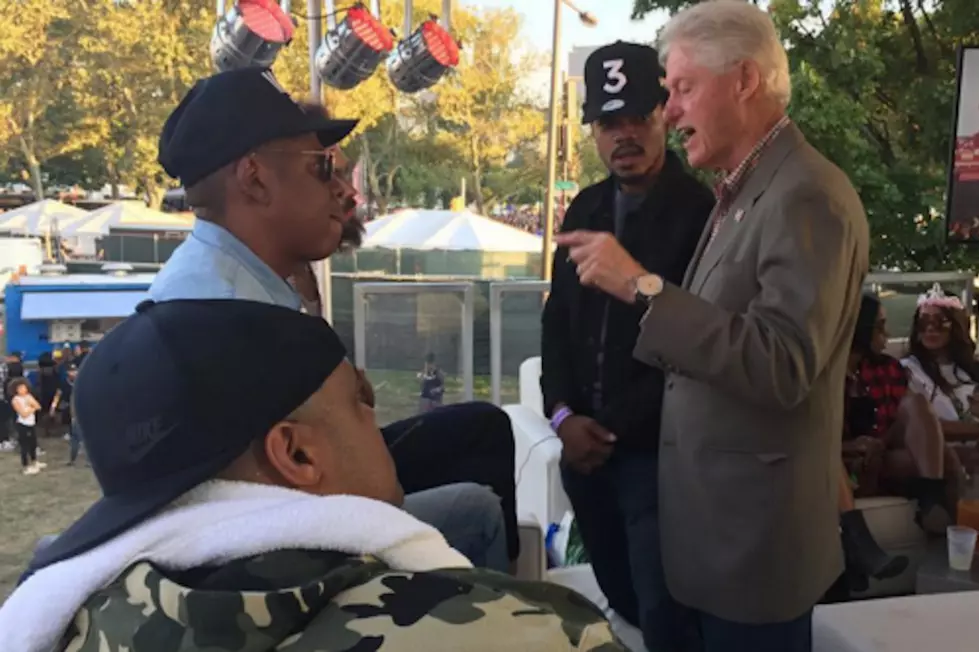 These Memes With Bill Clinton, Jay Z and Beyonce are Hilarious
Instagram
When Bill Clinton popped up at Made In America, it took a whole bunch of people by surprise. Former President Clinton was photographed hanging out with Jay Z, Beyonce, Chance The Rapper and Travis Scott in Philadelphia last weekend (Sept. 4). While it appeared as if Clinton was having pleasant conversation with the entertainers and TDE CEO Punch, on what happened to be Bey's birthday, the internet put a whole different spin on the photos.
Memes erupted by the dozens, with humorous exaggerated captions. "I knew a girl named Headphanie," read one meme of the Former President speaking to Jay,  Chance and Punch. The festivities went down over the course of labor day weekend. Clinton, the potential First Gentlemen, was said to have spoken to the rappers about how The Dynasty: Roc La Familia is one of Jay's most underrated albums.
As Bill's wife Hillary Clinton continues to attempt to sway voters her way for the upcoming election, the hip-hop community is likely to see more of the Clintons. Check out the hilarious memes of Bill Clinton, Jay Z, Chance The Rapper, Travis Scott and more in the gallery above.