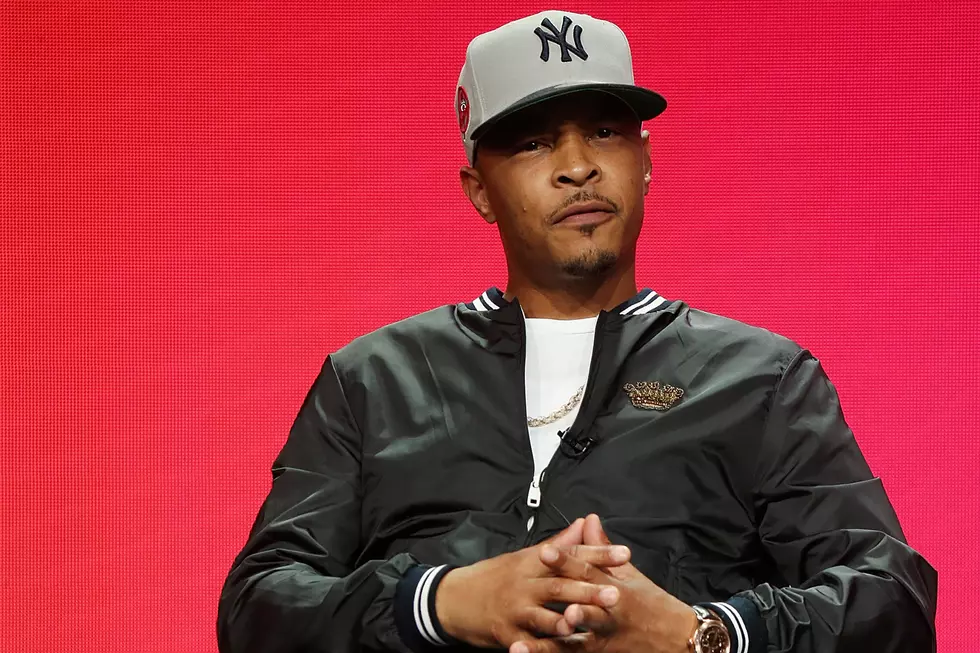 Fan Says T.I. Only Has Two Good Songs, Rapper Hilariously Responds
Phillip Faraone, Getty Images
T.I. knows his self-worth more than anyone else in the game, but he still feels the need to remind haters why he's the king of Atlanta hip-hop.
In an Instagram Live session he conducted Monday (April 8), T.I. gives fans a peek into his Maui vacation. In the Live session, Tip read one fan's negative comment about his Grammy award-winning catalog. The fan claims that the Atlanta native only has two good songs in his arsenal, which is clearly up for debate. That's when Tip offers up a hilarious response.
"If 18 years later, two good songs get your ass out here with this kinda lifestyle, you better get you two good songs then, buddy. … You better start working on them two good songs," T.I. says as he laughs and points the camera while his daughter swims past him. "Can't worry about the lies more than you worry about the truth. Never can do that."
Afterward, die-hard fans began listing more than just two good songs from T.I., citing everything from "24s" to "Top Back." Amongst those fans is Drake, who chimes in with his own interpretation of what the fan was saying.
"I think he meant two many good songs," Drizzy said in a comment about the video.
Clearly, Tip doesn't care what his naysayers have to say. However, that doesn't mean he's above going out of his way to call out what he feels is disrespectful behavior.
This past weekend, the Atlanta rapper said the Kodak Black was out of pocket for making a few controversial remarks about Lauren London, who was the girlfriend of the late Nipsey Hussle, who was shot and killed on March 31.
"Kodak Black, you outta pocket, nigga. Fix that shit, quickly, expeditiously, nigga. You outta pocket, nigga. If ain't nobody else gonna say it, I'ma say it. If I see you, I'ma say it in your face," Tip said during an Instagram Live session.
Watch Tip go off on the fan below.
See Photos of T.I.'s Different Looks Over the Years