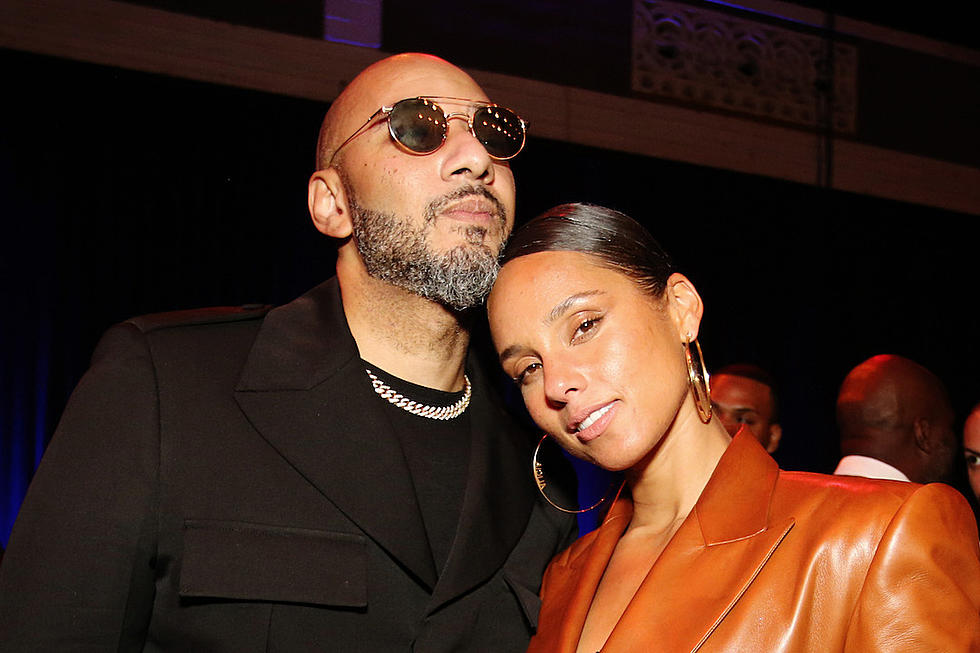 Swizz Beatz Marries Alicia Keys – Today in Hip-Hop
Rachel Murray/Getty Images
XXL celebrates 50 years of hip-hop with this moment:
July 31, 2010: Kaseem "Swizz Beatz" Dean and Alicia Keys were officially married on this day in 2010.
The hip-hop couple reportedly met in their teens, but didn't have a romantic relationship with one another until 2008. After finalizing his tumultuous divorce with R&B singer Mashonda Tifrere that year, the veteran hip-hop producer took his friendship with the Grammy award-winning songstress to the next level and began dating publicly.
According to reports, Swizz proposed to Alicia one day before her 29th birthday in January of 2010. During their Hawaiian vacation, the Bronx, N.Y. hitmaker proposed with a seven-carat diamond ring. The two New York City natives married one another at a private home in Corsica, a French island off the Mediterranean Sea, six months later. Famed author and public speaker Dr. Deepak Chopra wed the two as guests such as Queen Latifah and U2's Bono watched them exchanged vows.
At the time of their wedding, Alicia Keys was pregnant with the couple's first son, Egypt Daoud Ibarr Dean. Their second child, Genesis Ali Dean, was born in 2014.
In a 2018 nterview with Cultured Magazine, the musicians shared how they maintain balance in their marriage.
"Where I'm weak, she's strong—and vice versa. We always talk about how we don't own each other," Swizz explained. "She owns herself, I own myself, but we come together and have this amazing family. We established that early, both coming out of long relationships. We knew what had worked in our past relationships and what hadn't. We came to the table a little knowledgeable for this round."
The superstar couple are also vested art connoisseurs. Together Swizz and Alicia launched The Dean Collection, which supports artists and cultural visionaries around the globe.
Happy 13th wedding anniversary, Swizz Beatz and Alicia Keys.
Watch Alicia's Video: Me and Swizz Are Holding Nothing Back About Our Love Below
These Rappers' Extensive Collections Are Truly Remarkable