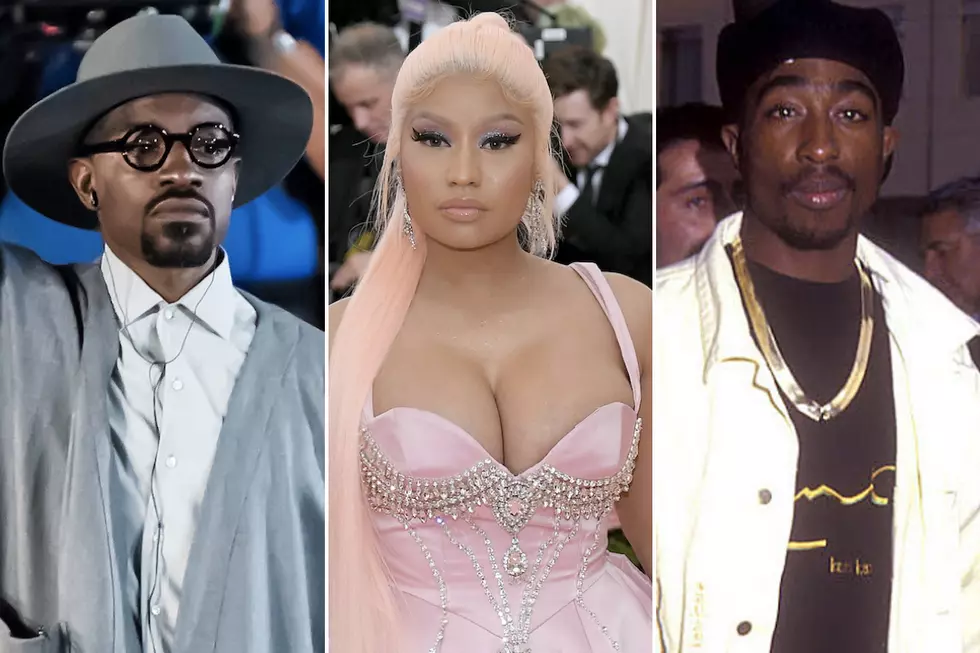 These 9 Controversial Top 50 Rappers Lists Have the Internet Up In Arms
Gilbert Carrasquillo / Neilson Barnard / Barry King, Getty Images (3)
A few days ago, a ranked list of the 50 greatest rappers went viral on Twitter, raising eyebrows among rap fans (Joe Budden at No. 3, right after Jay-Z and Nas, was a curious choice). Since, celebrities like Lil Durk, Troy Ave, Mike Tyson and Hot 97 radio personality Ebro Darden have added their voices to the greatest rapper debate by posting their own 50-name lists.
Lil Durk's list was one of the most-talked-about on social media because it consisted of only today's hottest rappers, omitting hip-hop's pioneers. With the Chicago native writing in the caption, "Top 50 that changed the culture," some might say that Durk should've included veterans like Jay-Z, Lil Wayne or Chi-City's own Kanye West.
Another sticking point among fans with many of these lists is the absence of female rappers. Talib Kweli shared a list that solely featured female rappers via his Instagram account. Even Talib noticed that lack of female representation on some of these greatest rappers list (although, admittedly, it seems he did not conceive the list).
In the end, these lists are purely subjective. Check out the top 50 rappers lists that have gained the most traction and sparked the most debates below.
20 of the Best Self-Produced Hip-Hop Albums of All-Time