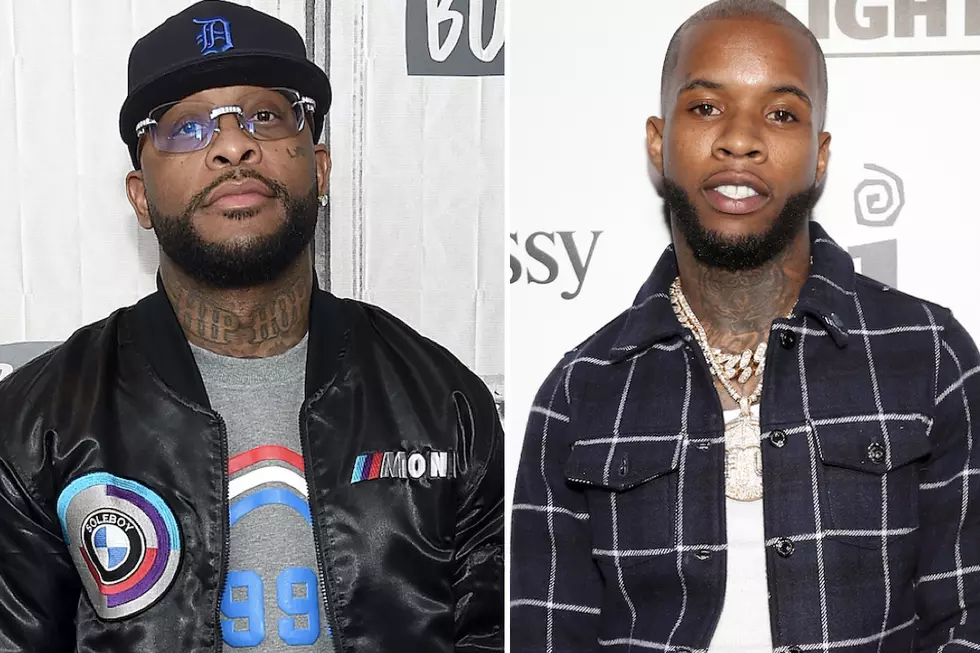 Royce da 5'9″ and Tory Lanez Squash Their Beef
Jamie McCarthy / Cassidy Sparrow, Getty Images (2)
Just days after their heated online exchange, Royce da 5'9" and Tory Lanez have squashed their beef. In a post shared to Twitter, Tory revealed that he'd spoken to the Detroit MC and their issues are now behind them.
"Spoke to Royce .... very productive conversation," Tory wrote. "We good."
"That's why u rappidy ass niggas always had the wrong conception of a W...," Tory wrote in response to Royce in a now-deleted tweet. "Shows why y'all careers look how they look now."
Things quickly went downhill from there, after the Love Me Now creator invited Royce to his genitalia. The last post in their exchange was Royce telling Tory, "Aight cool. Remember, you said it, not me."
Onlookers were worried that the beef would escalate beyond Twitter and even the booth, but thankfully, it's over before it could get that far. However, Tory would love the chance to get an exchange going on wax — for the culture.
"I do think that it is important at some point that me and Royce do get in the booth and go bar for bar," Tory wrote on Twitter, "because HIP HOP still needs to see us spar for the culture."
That would definitely be an interesting battle.
Check out Tory's tweets revealing the beef is squashed below.
See Tory Lanez's Different Looks Over the Years