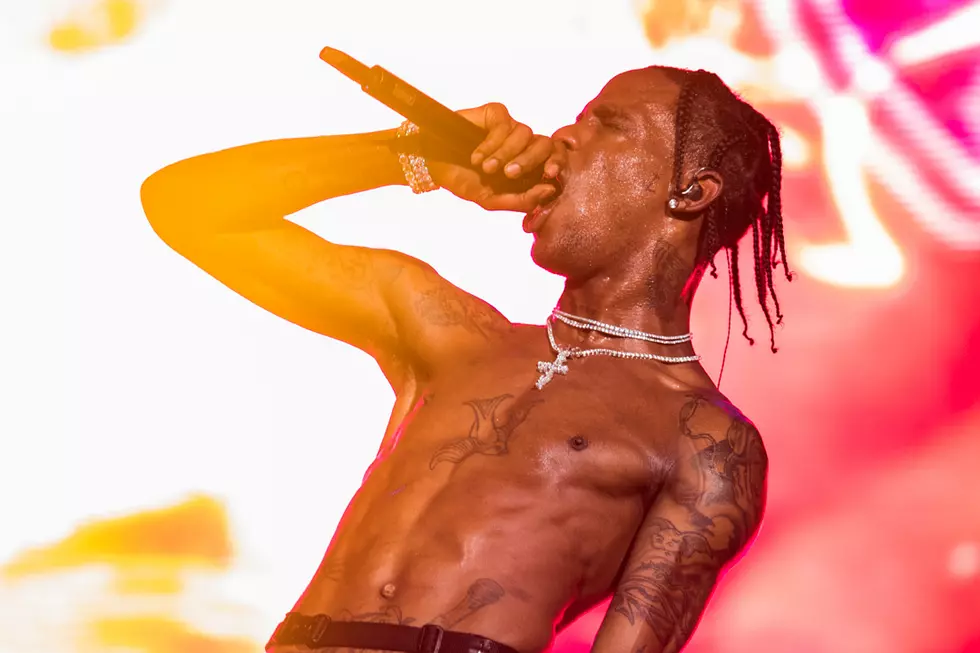 Travis Scott to Drop New Song This Friday
@theinfamousjc
La Flame season approaches once again.
On Monday afternoon (Sept. 30), Travis Scott used his Instagram account to announce that he's dropping off a new song on Friday (Oct. 4). He breaks the news in the caption for the post, which includes three different pieces of artwork for the song.
The song is called "Highest in the Room," and it's available for purchase on Travis Scott's website. The song will be delivered to fans via email on Friday.
Scott's announcement arrives more than a year after the release of Astroworld, a 2018 LP that cemented his rise to superstardom. Since then, he's collected a few RIAA-certified plaques and performed at a Super Bowl. Needless to say, he's had an amazing last year and some change. Here's to hoping his new song is a sign that he's got a new project on the way.
Peep Travis Scott's announcement below.
See the 25 Longest-Charting Hip-Hop Albums in Billboard 200 History