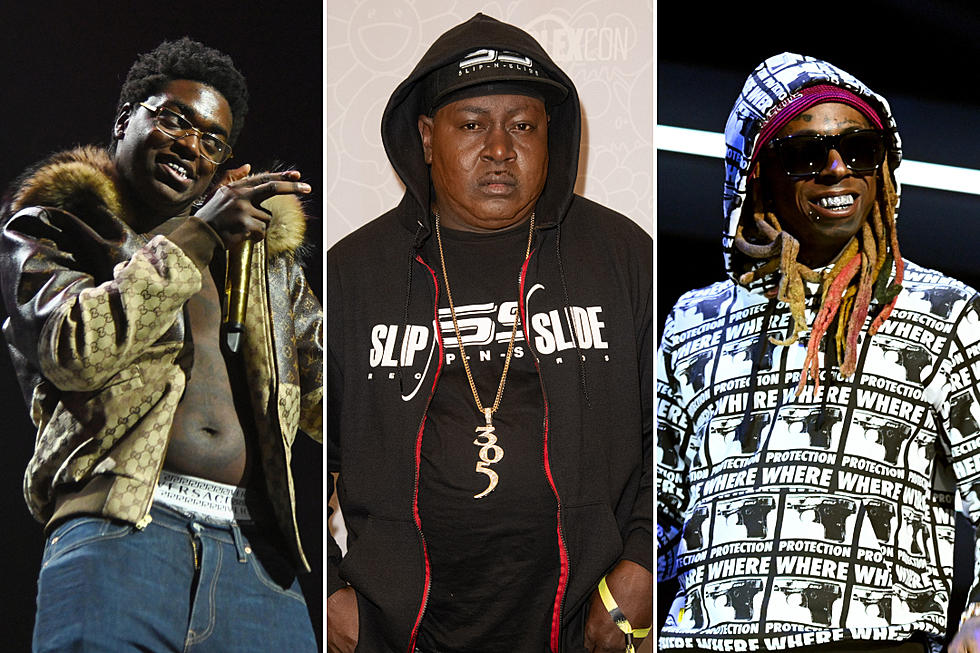 Trick Daddy Stands by Kodak Black After Rapper's Lil Wayne Comments
Nicholas Hunt / Earl Gibson III , Getty Images (3)
In Trick Daddy's eyes, Kodak Black can do no wrong. Even after the Finesse Kid's derogatory comments about Lil Wayne, the veteran Miami rapper still believes the Atlantic Records hitmaker hasn't said or done anything out of line.
In a brief interview Urban Central posted last week (March 11), Trick Daddy opens up about the artists from his city who inspired him, listing names like Mike Smiff, Kiddo Marv, MajorNine, Brianna Perry and, of course, Kodak Black. Afterward, the interviewer asks if Kodak stepped out of his boundaries with his comment about Lil Wayne.
"Kodak can't never overstep his boundaries," Trick Daddy says as he walks off camera
A few weeks ago, Kodak Black seemingly dissed Lil Wayne before his set at Liv Nightclub in Miami Beach. After the Project Baby was informed Wayne would be coming through to show him love, Kodak called out the Young Money founder and said that he should've died as a baby.
"Where Lil Wayne at? You fuckin' maggot," Kodak said. "You should've died when you was a baby."
After Wayne's daughter Reginae Carter denounced Kodak's comments, the Pompano Beach, Fla. native hopped on Instagram Live and explained what he meant by his comments. Kodak claimed that he wasn't trying to fire any shots at Weezy. Apparently, he was told that Wayne was "Finna pull up on you and come show you some love" during his show. It's unclear why Kodak ended up firing on Weezy, but it should be noted that Wayne never pulled up.
Watch him stand up for Kodak Black once again below.
Freshman Class Cover Shoot