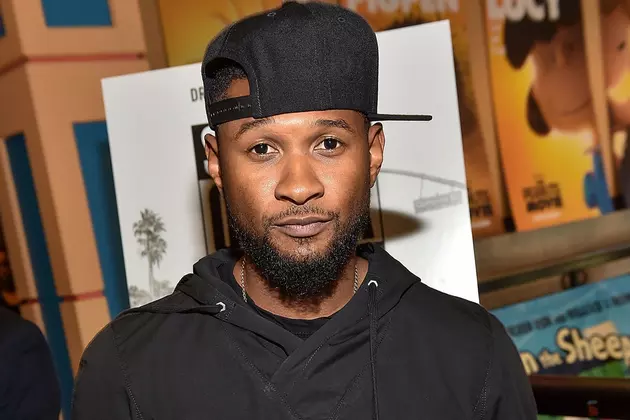 Usher Changes His New Album Title From 'Flawed' to 'Hard II Love'
Paras Griffin, Getty Images
Usher's next album is no longer Flawed, it's Hard II Love. The change isn't much of a surprise to fans of the R&B singer; the album has undergone a few name changes -- it was originally dubbed UR.
"I find the inspiration every time I find a word," Usher said in an interview earlier this year after he changed the album name to Flawed. "What is 'flawed?' It's something that is not perfect. It's a future relic of some sort, to grow and blossom and gain texture. But it is those things, those tumultuous occurrences and things that happen in your life that define what it is…Now I can't tell you yet at the end what it's gonna be, but right now it's Flawed."
However, along with the new name, now Usher's eighth studio album seems to be iTunes official. So we're going to guess that Hard II Love will stick. Usher's upcoming LP will feature his previously released songs, "Crash" and the Young Thug-featured "No Limit" along with 13 other tracks. Songs made for his upcoming film, Hands of Stone, "Missin U" and "Champions" will also be on the album.
Hard II Love is slated to drop on Sept. 16. Usher will also be pulling double promotional duty as his upcoming film, Hands of Stone, is scheduled to be in theaters on Friday (Aug. 26).
What do you think of the name change? Was it a good choice? Let us know in the comments below!