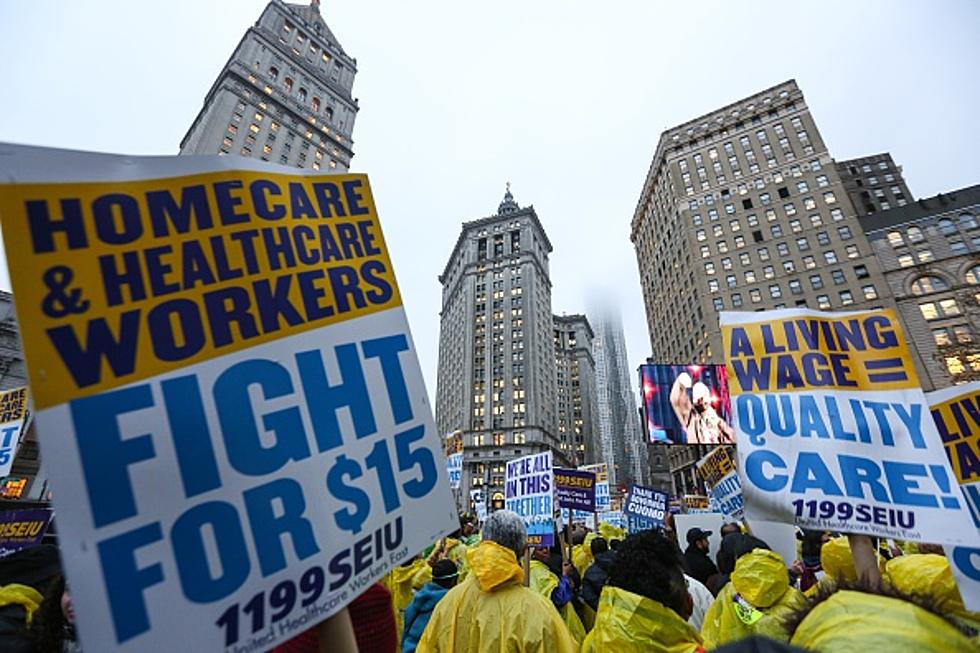 Verizon Wireless Raises Minimum Wage To $20/hr.
Getty Images
Employees at Verizon Wireless gotta a pretty good reason to smile on their way to work, as the mobile phone giant increases minimum wages across the board. Every new will start at $20/hr. with a signing bonus and all current employees making less than $20/hr. will get a nice little bump in pay. T-Mobile, Verizon's direct competition already raised its minimum wage to $20/hr. last year in December 2021.
The worker shortage and inflation have had a direct effect on minimum wage hikes across the nation in just about every industry. Fast-food, retail giants, pharmacies, and other major corporations are pulling out all the stops to not only keep a working staff but influence new potential employees to come to work. Chipotle and Walgreens have raised their minimum wage to $15, Walmart went up to $12, Target already raised its minimum wage to $15 and Monday said they are going to expand starting wages to now range from $15 to $24/hr.
Many businesses and corporations are not waiting on states to raise the minimum wage, they are taking matters into their own hands to do what they gotta do to keep workers and attract new ones. Below is a look at what states have or are going to increase minimum wages and which states will not. To see a list of other major corporations planning on raising wages before the end of 2022 click here.
50 Most Popular Chain Restaurants in America
YouGov investigated the most popular dining brands in the country, and Stacker compiled the list to give readers context on the findings. Read on to look through America's vast and divergent variety of restaurants—maybe you'll even find a favorite or two.