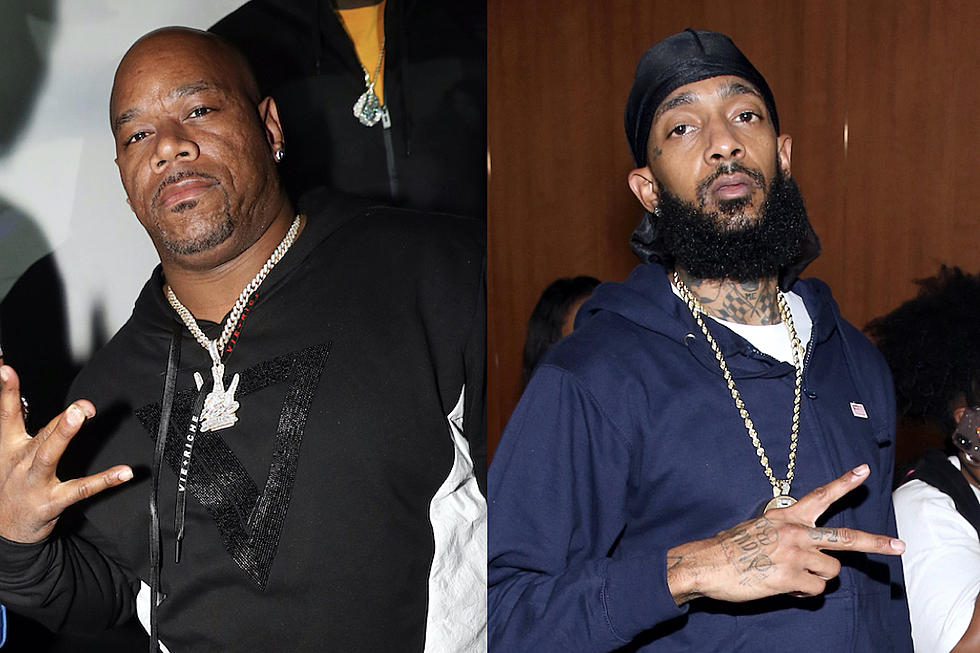 Wack 100 Denies Getting Knocked Out by Nipsey Hussle's Security Guard, Calls Attacker a "Bitch Ass N*!?a": Watch
Johnny Nunez, WireImage / Bennett Raglin, Getty Images
Wack 100 wants to set the record straight.
"Yo, check this out. Muthafuckas stop texting me and DM-ing me talking about 'Am I good?'" he said at the beginning of the clip. "I don't know what the fuck the internet is talking about but whoever ho-ass nigga got to lie and say he knocked me out or dropped me or did any of that to me. Whoever that is, I'm Wack 100 we are in the back of the Rolling Loud. There's 300 cameras my nigga, if that's the way you got to get yours cool, I'll tell you to come out and play."
"All I seen, was a nigga swing and run," added Wack, who drew plenty of ire when audio of him suggesting it was okay for Nipsey Hussle's alleged killer to shoot the rapper. "A nigga 300 pounds, swing, couldn't do nothing, and run," he continued. "That's a bitch-ass nigga. That's what I seen."
Wack, who manages Blueface, also added that no one "rat packed him" or rushed him during the altercation. He also suggested that people should believe in what they see and not what they didn't see.
Wack is referring to the altercation that reportedly happened backstage during the final night of Rolling Loud Los Angeles at the Banc of California Stadium. In the video that surfaced on internet Wack appears to be searching for someone who attacked him as onlookers hold him back.
It's been said that the person who attacked him was J Roc, who is one of many who likely took offense to Wack 100's comments about Nipsey's alleged killer, Eric Holder that surfaced on the internet. In the video, Wack essentially says that Holder's alleged actions aligned with the code of the streets.
You can watch Wack 100 address the rumors that he got knocked out by J Roc below.
Rappers We Lost in the 2010s