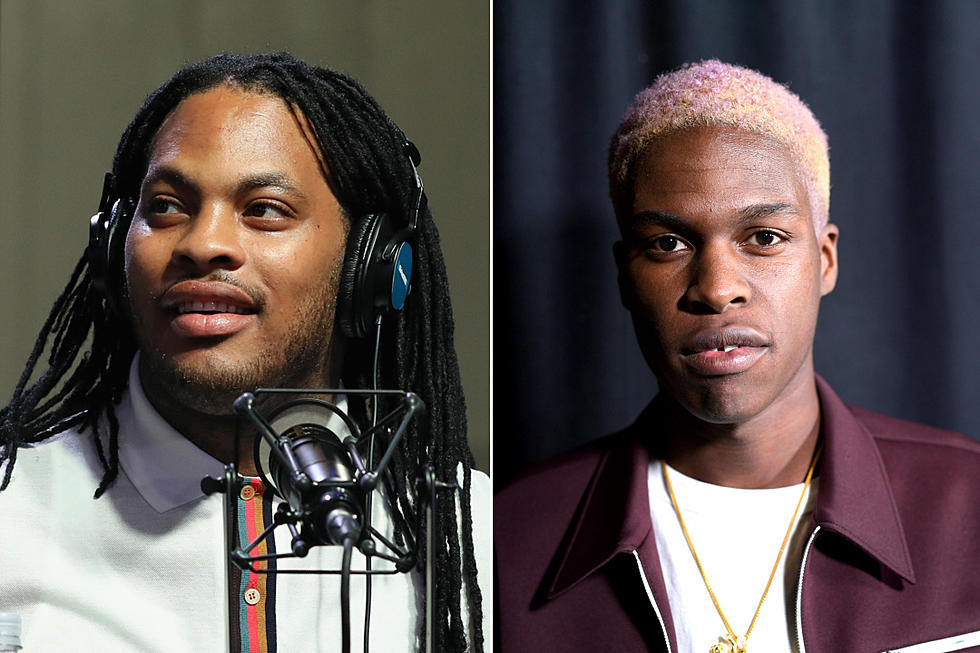 Waka Flocka Flame Says Daniel Caesar Shouldn't Speak on Black Americans
Cindy Ord / Emma McIntyre , Getty Images (2)
Waka Flocka Flame and his wife Tammy Rivera are not happy with R&B singer Daniel Caesar's claim that Black people are too sensitive.
On Wednesday (March 20), TMZ ran into Waka and Tammy in Atlanta and asked them what they think about Caesar's viral livestream on Instagram. Waka believes that Caesar has no grounds to talk about what Black Americans go through because he's Canadian.
"He said 'get over it'? Yo, make sure you stay the fuck away from me, because we might 'get over' on yo' ass. Don't you ever in your life talk about black people like that. You stupid," Waka told TMZ.
Just before Waka's comments, Rivera said, "He's from Canada, okay so he doesn't know what's going on. He's Canadian. Tell him to drive down the street in a car and speed and get pulled over by two white cops then he'll figure out why."
These responses come after Caesar dominated the news cycle with his viral livestream. During his Instagram live session, Caesar asked why Black people are being what he feels is disrespectful to White people. The singer, who was born in Canada, did admit that was intoxicated during his rant, but still firmly believes in the controversial opinions he expressed on Instagram.
"Why is it that we're allowed to be disrespectful and rude to everybody else and when anybody else returns any type of energy to us—that's not equality," Caesar said in his livestream. "I don't wanna be treated like I can't take a joke. I just went through the fucking Chappelle shit and I had to like, in the moment, acknowledge that I was being fucking sensitive."
Caesar's initial comments were prompted by social influencer Yes Julz, born Julieanna Goddard, who has been getting criticized after she called out media maven Karen Civil and television host Scottie Beam during a recent interview. Julz, who is of Italian and Puerto Rican descent, was discussing her previous controversy following a post-and-delete of a shirt that read "Niggas lie a lot," and said that she felt that it wasn't right that Black women like Civil and Beam called her out over the shirt.
Watch Waka Flocka and Tammy Rivera comment on Daniel Caesar below.
See 33 Rappers With Wild Neck Tattoos