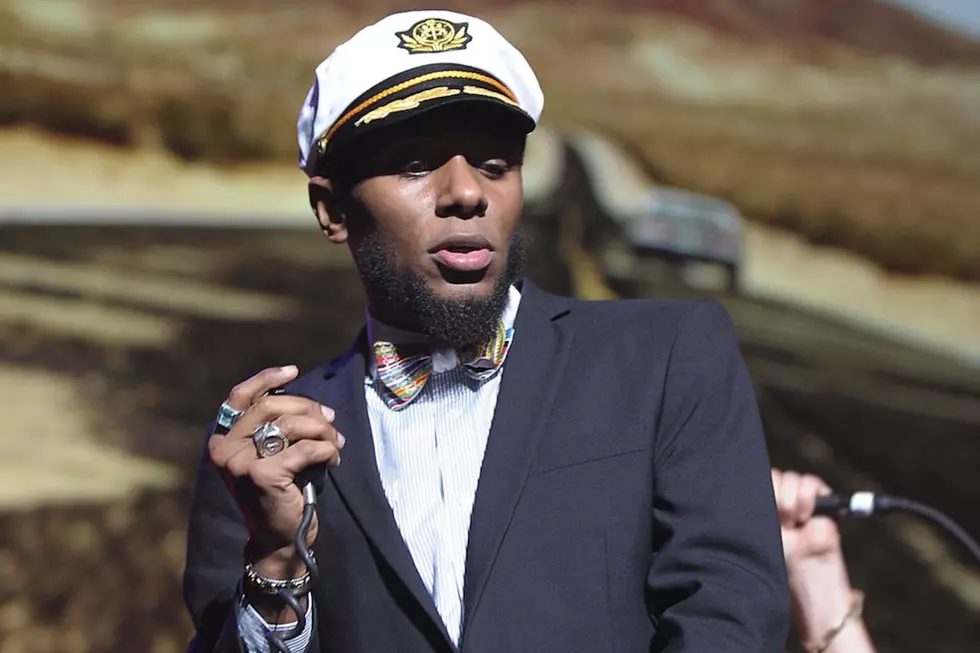 Yasiin Bey Announces His Final U.S. Shows After Being Allowed to Leave South Africa
Michael Loccisano, Getty Images
Earlier in the year, the Brooklyn rhymer revealed to the world that he's retiring from the music business to pursue other creative endeavors in textiles and wherever his art takes him. The 42-year-old rapper-actor did say that he had a couple of films he was obligated to do but it appears that he won't be pursuing any future acting gigs, either.
According to Billboard, Bey will perform his final U.S. shows at the Apollo Theater in New York and The John F. Kennedy Center for the Performing Arts in Washington, D.C. The special performances will begin with a Dec. 21 show at the Apollo Theater. Then Bey will perform New Year's Eve/New Year shows on Dec. 31 through Jan. 2, 2017 at the Kennedy Center.
"We're so excited to collaborate with the Kennedy Center on what will be a milestone moment in not only hip-hop history but also in popular culture," said the Apollo Theater's executive producer Kamilah Forbes in a statement.
This bittersweet news comes as Bey was given his freedom - sort of speak - to leave South Africa. The South African government placed him on their "undesirable person" list, which means he won't be granted re-entry once he leaves the continent.
There's no word on where Bey will called home. As of now, the only countries that accept world passports are Burkina Faso, Ecuador, Mauritania, Tanzania, Togo, and Zambia.
20 Rappers & Singers Who Disappeared From the Spotlight