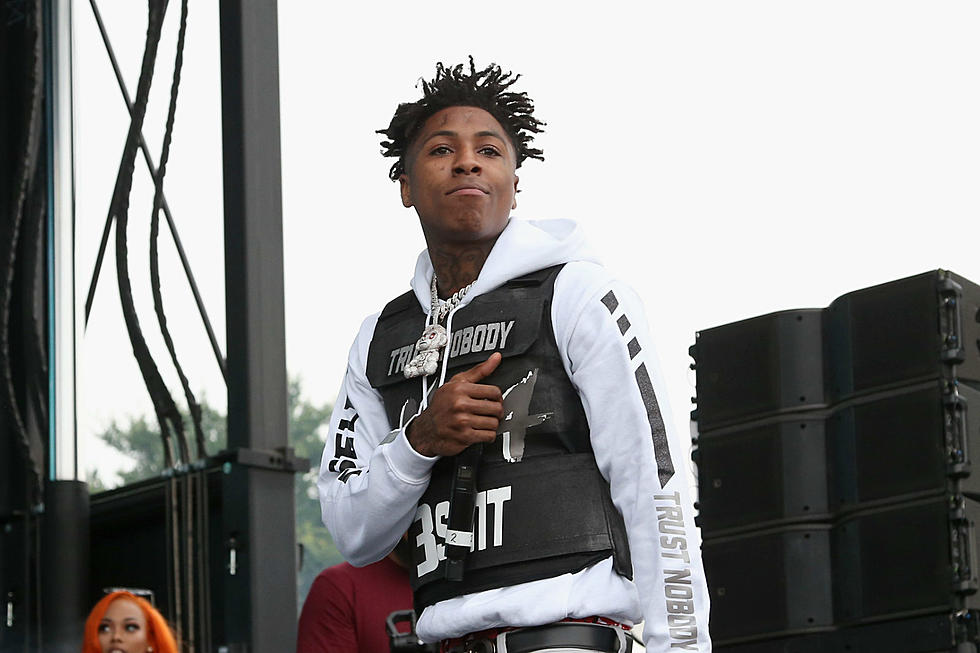 Yaya Mayweather Allegedly Stabs NBA Youngboy's Baby Mama
Gary Miller, Getty Images
Okay, so the daughter of boxing champion, Floyd Mayweather, might be looking at ten years in prison after reportedly going on a stabbing rampage over the weekend. TMZ reports Iyanna Mayweather, better known as Yaya, came unglued when she caught another woman at NBA Youngboy's crib. According to the news, the rapper, whose real name is Kentrell DeSean Gaulden, and Yaya have had a very rocky on-again, off-again type relationship.
Dirty Iyanna.
In spite of the drama, somehow Yaya and Youngboy found a way to make amends and rekindled their relationship. Just in time for the new year, the young Mayweather announced things were all good on
Yaya also flashed a little bling on the Gram, lettin' folks know they did more than just makeup. Unfortunately, their reunion didn't last long and things got pretty ugly over the weekend at NBA's crib in Houston, Texas. Apparently, the rap star was entertaining someone else when Yaya pulled up and confronted the two. A police report names the other woman as Lapattra Lashai Jacobs, one of Youngboy's baby mamas.
TMZ reports the young Mayweather told Lapattra to leave the premises, telling her that she was YungBoy's fiancée. It's not clear what the rapper was doing at this point, but Lapattra allegedly told Yaya she could leave and the two got engaged in a heated argument. Police reports state the incident started outside and ended in Youngboy's kitchen, where Iyanna armed herself with two knives. Lapattra, according to Houston PD, was stabbed multiple times in the bicep area and was lying in a pool of blood on the kitchen floor when the EMTs arrived at the scene.
She told officers that she didn't feel the first stab wound, but knew she was hurt bad. Jacobs stated that Yaya proceeded to attack her with a second knife and stabbed her again. Jacobs was stabilized and then transported to a nearby hospital. Her current condition is unknown at this time. Police questioned Yaya, who claimed she was forced to protect herself. She told police Jacobs pulled her hair outside and followed her into the house, where she grabbed the knives in the kitchen out of self-defense.
The Mayweather was still arrested and booked at Houston's Harris County Jail around 1:30am Saturday morning. She was charged with felony aggravated assault with a deadly weapon, reportedly posted $30K bail, and was released. If convicted, Iyanna Mayweather could be looking at ten years in prison.
tweets
that seem to have something to do with the April 4 incident.
Enter your number to get our free mobile app
The 10 Commandments Of Driving In Louisiana