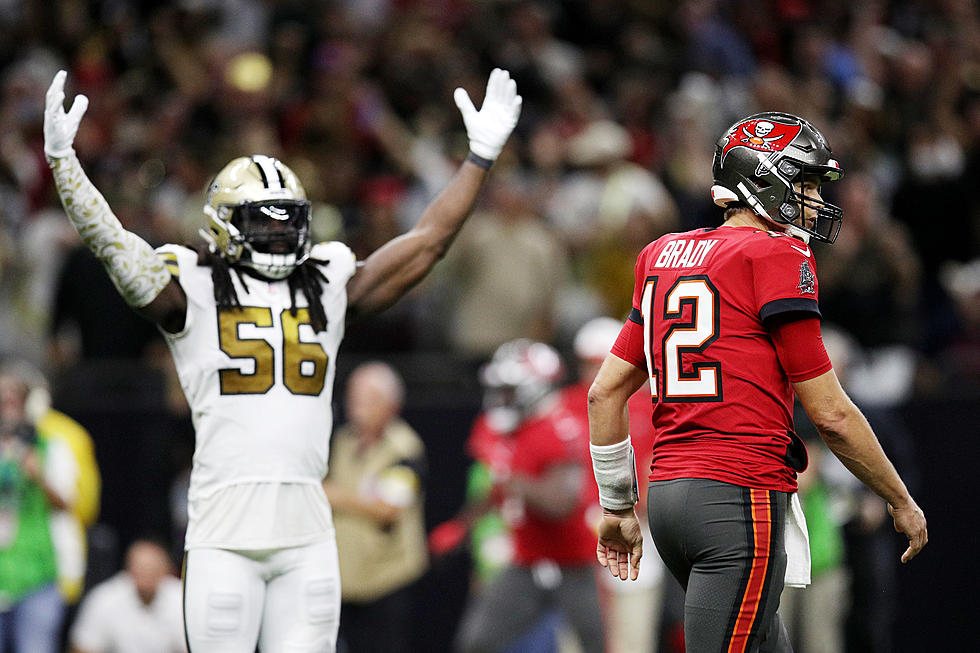 You May Not Be Able To Watch Saints Game Tonight In Lake Charles or SWLA
Getty Images
The New Orleans Saints hit the road tonight to take on the Arizona Cardinals on Thursday Night Football. The Saints will be looking to get back on the winning track tonight.
The Saints lost to the Bengals and Joe Burrow last Sunday in New Orleans 30-26. The loss dropped the Saints to 2-4 on the season. The Saints are currently sitting in third place in the NFC South division behind the Atlanta Falcons and division leader, the Tampa Bay Bucs.
The Saints have lost to the Buccaneers, Panthers, Vikings, and Bengals so far this season. Their only wins are against the Falcons and Seahawks. Tonight they will be on a national stage against the Cardinals. Arizona also sits at 2-4 on the season.
If you haven't noticed this season, the Thursday night football games are not being aired on NBC. And no, they are not being aired on the NFL Network either.
That is why we said in our headline that you may not be able to watch the Saints Thursday night game tonight because you are going to half to have Amazon Prime to catch the game!
That's right, the game is being streamed on Amazon Prime so if you don't have Amazon Prime, then you will not be able to catch the game unless you hurry up and subscribe to it.
Is it frustrating to you that you already pay for cable or you may have a dish provider but if you want to watch the Saints, you will have to spend more money than you already do each month to subscribe to a streaming service to catch the game?
Well, that's the case for tonight's game. If you don't have it you are still in luck. You can listen to the game on Gator 99.5 here in Southwest Louisiana.
Favorite Dishes Cajuns Love to Cook