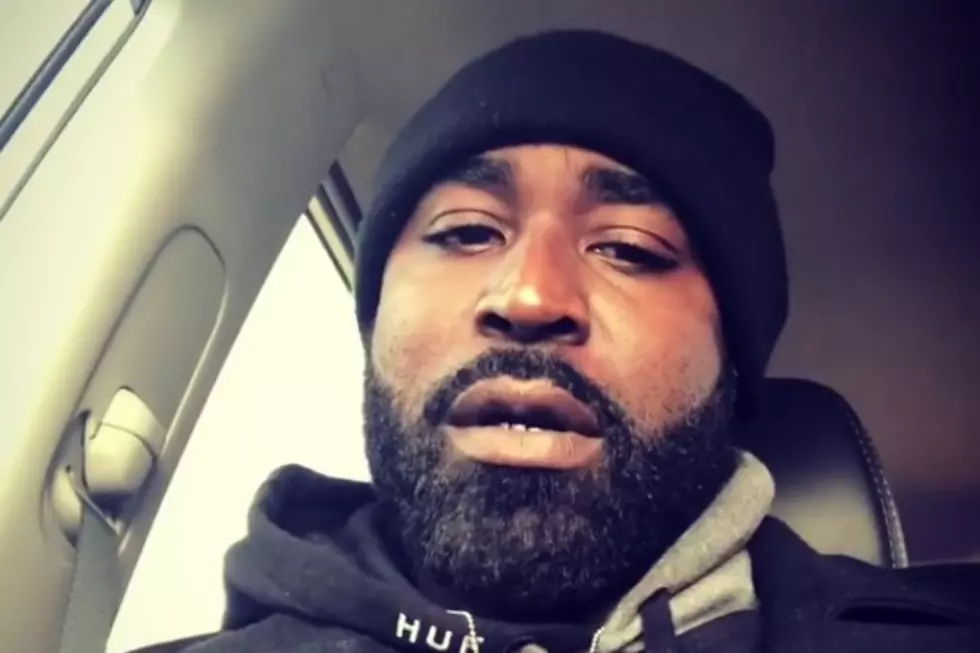 Young Buck Questions Status With G-Unit After Receiving Cease and Desist Letter
BuckShotz via Instagram
Young Buck has some questions and he wants answers.
The 10 Felonies rapper's new project Box of Chocolates is set to drop on Valentine's Day, but he recently ran into some issues when dealing with the distribution company that deals with his music, which led him to believe his standing with 50 Cent's G-Unit Records might be over. Buck took his issues to Instagram on Friday (Feb. 8) and explained his current situation to fans.
"It's come to my knowledge that a cease and desist was sent out from G-Unit Records to a certain distribution label dealing with my music," Buck starts in the selfie video. "I think me and the fans want to know, am I an artist still on G-Unit Records? 'Cause if that's the case, don't you think I need to complete whatever is on my contract? If it is a contract. If I am an artist on G-Unit Records. Up until then, Box of Chocolates dropping Valentine's Day."
He closes, "Am I an artist on G-Unit Records? Who knows?"
He also made sure to add 50 Cent's IG handle in the caption, "......AYE @50cent ‍♂️?? #BoxOfChocolates DROPPING #ValentinesDay #linkinbio !!."
Buck first linked with 50 Cent in 2003 following a stint on Juvenile's UTP Records. Over the years, he has had falling outs with Fif but maintained a working relationship. 50 has yet to comment on the situation via social media.
Check out Young Buck questioning if he is still signed to G-Unit below.
See 65 Hip-Hop Albums Turning 20 in 2019