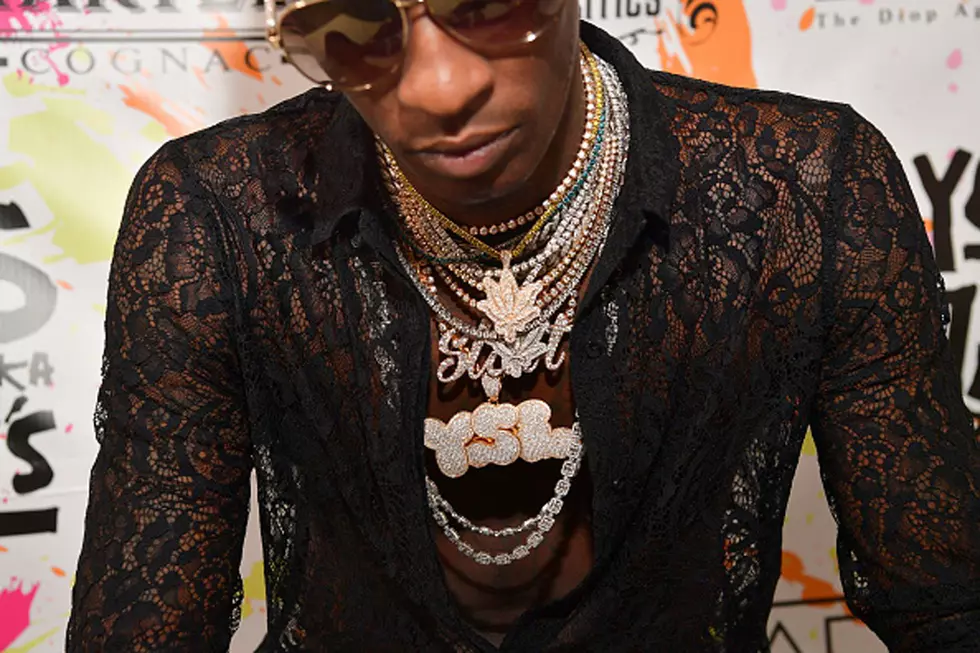 Young Thug Dropped While Crowd Surfing at New York Concert, Ends Show
Prince Williams, Getty Images
Young Thug was crowd surfing this past weekend but things took a bad turn when fans at his Terminal 5 in show in New York accidentally dropped the rapper on his head.
It was the last show of Young Thug and 21 Savage's Hi Horse'd Tour, and TMZ footage shows the Atlanta being dropped when fans failed to hold him up after he dived off the stage while performing "Best Friend."
The rapper ended up being held upside down in the crowd for long seconds, until security was able to get to him. It doesn't make much sense that the crowd struggled to hold Thugger up—he's a skinny dude. But the struggle was indeed real, and the rapper ended up being dropped on his head. Thugger exited the stage right after security got him out of the crowd.
You can watch the footage below.  
20 Best Singles of 2016… So Far