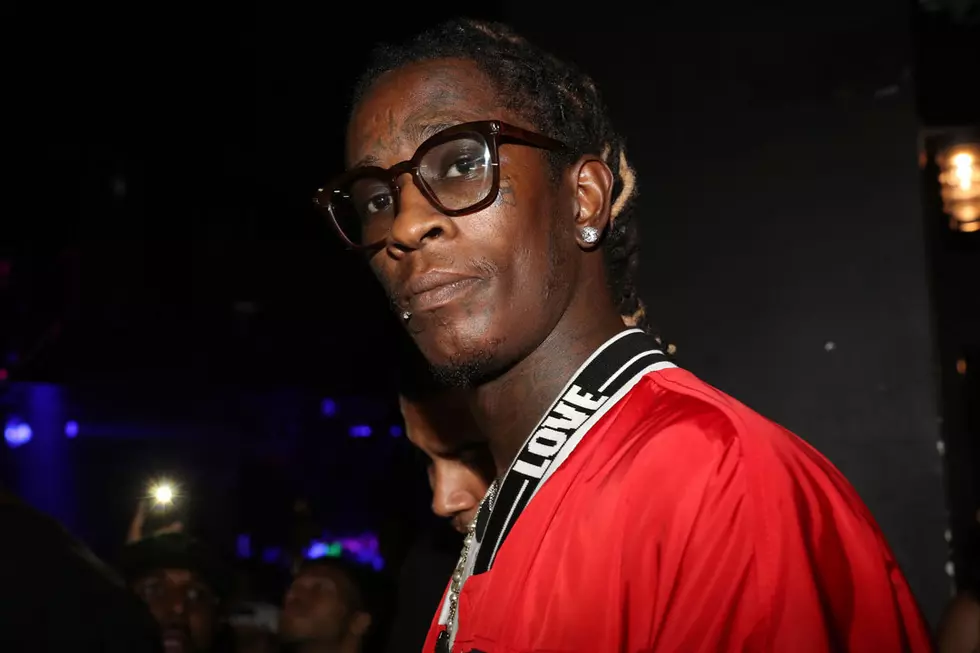 Young Thug Sets 'Slime Language' Album Release Date
Johnny Nunez, WireImage
Young Thug will celebrate his upcoming birthday with a special gift for his fans. On Tuesday (Aug. 14), the Atlanta rapper revealed his Slime Language album will be releasing on his birthday, Thursday (Aug. 16).
Thugger confirmed the release date on Instagram, posting a photo of what appears to be the album and the guest rappers on the project. "On my BIRTHDAY🎈🎉🎊," he wrote in the caption.
While an official tracklist has yet to be revealed, Thugger previously unveiled the featured artists on the project by listing them in tracklist form with double quotation marks. Set to appear on Slime Language will be Gunna, Lil Duke, Lil Uzi Vert, Jacquees and more. Thug's Instagram post also includes Karlae, Trapboy Freddy and Lil Baby in a different color from the original guest appearances, hinting at bonus tracks.
With Slime Language set to drop on Thursday, it seems we won't be getting the rumored Young Thug and Chance The Rapper collaboration yet. In July, Thugger shared footage of Chano in the studio sitting behind a microphone while wearing headphones. "Let me get pre-roll from the top of the verse," someone off camera can be heard saying.
Slime Language will serve as Thug's second project of 2018, following the release of the Hear No Evil EP in April. The three-track project features guest spots from Nicki Minaj, Lil Uzi Vert and 21 Savage.
Check out Young Thug's Instagram post below.
See Exclusive Photos From Young Thug's 2016 XXL Cover Story