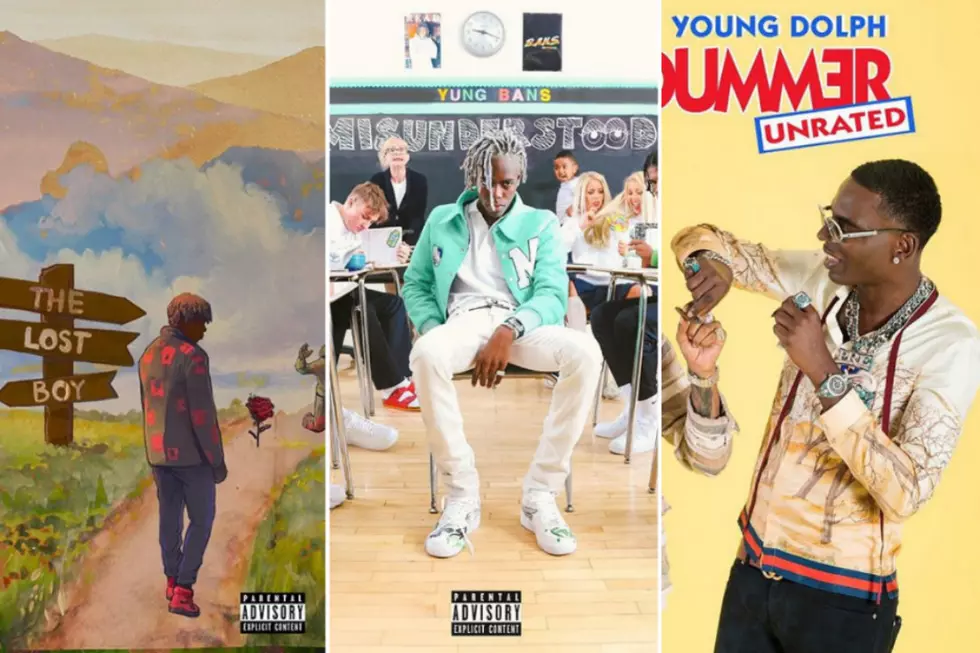 Yung Bans, YBN Cordae, Young Dolph and More: New Projects This Week
Atlantic / Yung Bans/Foundation / Paper Route Empire
This week's cornucopia of rap releases is highlighted by debut albums from some of the game's most promising acts.
Chance The Rapper owns multiple Grammy awards, has rocked countless sold-out shows and his music has been streamed billions of times. One thing he has yet to do is drop an official debut album. That changes this week with the release of The Big Day. The album contains 22 songs with guest spots from Nicki Minaj, Gucci Mane, Megan Thee Stallion, DaBaby, John Legend and more. The LP is the follow-up to 2016's Coloring Book, which won the Grammy award for Best Rap Album in 2017. Can Chano outdo himself?
Bubbling Atlanta newcomer Yung Bans drops his debut album this week. Titled Misunderstood, the LP features an enviable guest list of Future, Young Thug, Gunna, YNW Melly, Lil Durk, 03 Greedo and more. XXXTentacion appears on the track "Ready Set Go."
Speaking of debut LPs, 2019 XXL Freshman YBN Cordae's The Lost Boy also arrives this week. The 15-song project features Chance The Rapper, Pusha-T, Meek Mill, Ty Dolla $ign and more, and production from J. Cole, Terrace Martin, Syd, Mixed By Ali and others. Not bad for a start.
"I still got a long way to go—I still ain't done shit yet," Cordae recently told XXL. "This is just like a small step to the ladder of where I'm headed... [I'm] just staying grounded, keeping my head on the right path, not walking around like my shit don't stink because I'm a XXL Freshman. You can't be that nigga."
After some wild antics on Instagram, Young Dolph and Key Glock come together for the new project Dum and Dummer, themed after the 1994 comedy film of the same name starring Jim Carey and Jeff Daniels. The musical version features 22 tracks from the Memphis rappers.
The Big Day

Chance The Rapper

Heavy On The Grind Entertainment

Heavy On The Grind Entertainment

Dum and Dummer

Young Dolph and Key Glock

Victor Victor Worldwide / Capitol Records

Victor Victor Worldwide / Capitol Records

Act Up SZN

LightSkinKeisha

Menace II Sobriety

Kxng Crooked

Hitmaker Services/New Wave Distro

Hitmaker Services/New Wave Distro

88rising Records / 12Tone Music

88rising Records / 12Tone Music

Bury Me With Dead Roses

Phora

Charge Em Up

Guap Tarantino

Birth in the Borough

Kai Ca$h

Funhouse Mirror Live Sessions

Marlon Craft