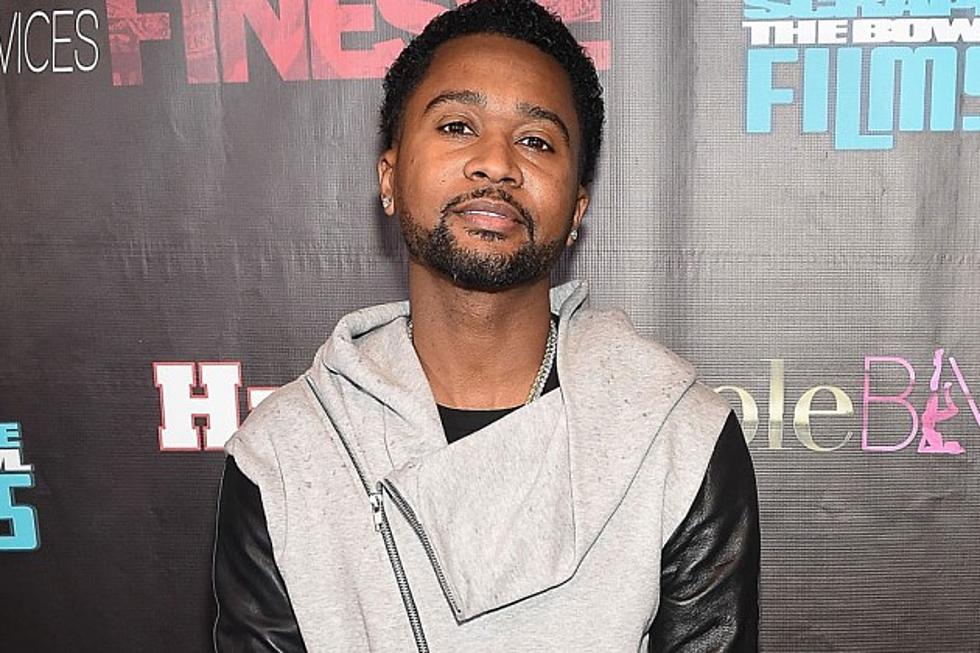 Zaytoven Speaks On Future's Work Ethic, Nicki Minaj's Early Days & Usher's Ode to Migos [EXCLUSIVE INTERVIEW]
Paras Griffin, Getty Images
It's safe to say producer Zaytoven has been busier than most heading into 2015. Last week, Future dropped his 'Beast Mode' mixtape with exclusive production from the longtime collaborator. Three weeks before that, the Atlanta-based beatsmith showcased his acting chops in 'Finesse,' his second film project with screenwriter-director Al Nuke. Prior to that feat, 'Want Some More,' the song he co-produced with Metro Boomin' debuted on Nicki Minaj's 'The Pinkprint' album.
To be fair, Future and Zaytoven, born Xavier Dotson, have been cultivating their work relationship since the days of the rapper's song 'Dirty Sprite.' So when the Atlanta rhymer came calling to work on 'Beast Mode,' Zay was already set to put in a few hours, literally. "I didn't have to cut out a month or two weeks or anything like that," he tells The Boombox. "Really, the work was done in two to three days. The rest was just picking which record we wanted to use. For somebody else to come in and see us doing the work, it would blow your mind."
According to the 'Want Some More' producer, Future's work ethic in the studio mimics that of Gucci Mane almost exactly -- he'll play a beat and the lyrics follow nearly instantly. "We might've gotten 40 songs done as we were putting this tape together. That's us doing songs back-to-back. I make a beat, he raps to it... And we'd do it all over again. We might do 10 songs a day."
Listen to Future's 'No Basic'
Whether it's an up-and-comer like the Street Execs' Young Dolph or an international superstar like Minaj, the process begins the same way. "I almost never pitch myself," Zaytoven reveals. "Me being an independent producer, never having a manager and never being signed, I pretty much just did my own thing: go out and search for the new talent and when the new talent blows up it just kinda brings everyone else to me."
For years, Zaytoven has opened his doors -- literally, the front doors to his Atlanta home -- to ambitious young artists in need of a little direction in the form of a booming beat. And it's worked thus far. These same artists always come back home, so to speak.
Of Minaj, Zaytoven says, "She used to come to my mom's house and record when she was on the come-up. She was working with Yung Berg on this album and he's a buddy of mine so he reached out like, 'Ay man, I just did this one with Nicki Minaj on a beat ['Want Some More'] that you and Metro produced and we're tryna use it for the album."
Although Usher has pulled his own 'UR' album back for a bit, his 'Still Got It' track with Migos is building in the streets after having been completed close to a year ago. It was Usher and his people who reached out initially. He reveals his team wanted the track to sound like it was Migos-inspired, then they called to request that Zay work his magic to enlist the southern trio as an actual feature.
Still, there was a bit of hesitation to move on the track's push -- that is, until the success of the rap-driven 'She Came to Give It to You' and 'I Don't Mind.' "I would've suggested Migos before [Usher] even called to ask if I could get them on there," he shares. "Nowadays, for guys like Usher who are veterans in the game, to remain relevant, you got to appeal to the younger people and the younger crowd. You've got to know what's going on at the club. It was like the perfect combination because Zaytoven and Migos are like peanut butter and jelly right now."
Listen to Usher's 'Still Got It' Feat. Migos

What many don't know is that even as he moves around with the most volatile rappers -- on wax, anyway -- Zay doesn't drink, smoke or use profanity. Ever. He's well-grounded, a family man with a wife and children and a standing appointment at his local church as the organist. This level of quiet confidence has fostered a number of relationships that may come as a bit of a surprise.
He's also strengthened others that seemed like they were meant to happen. One of those friendships exists in Al Nuke, who directed 2013's 'Birds of a Feather' and the most recent 'Finesse.'
"Al Nuke is almost like a real brother to me," Zay divulges. "Our chemistry is crazy because we're like night and day but we blend so well. He's the reason that I'm even in this movie stuff. He's a guy that I've seen do movies. He was doing movies before I even met him. We started hooking up and I saw a raw gift and talent in him. I had the relationship with all the artists in the music industry and he wrote it, directed it and put it all together, same thing with the new movie 'Finesse.''
"I have so much fun doing each project, just being on set," he continues. "The most memorable part of filming 'Finesse,' I'd have to say, was the kissing scene. It was just so odd for me. We spent a lot of time trying to do that, 'cause it...," he pauses, with a chuckle. "I don't wanna say it was uncomfortable for me, like, I knew who the girl was and all that. It's just that I never did this before, on camera, and I'm thinking, 'Dang, when my wife see this I'ma be sleeping on the couch.'"
There's a third movie in the works already, even as Zaytoven and Al Nuke work on getting 'Finesse' to hit major platforms beyond its official site -- Netflix and iTunes are planned for next month. Beyond the film industry, Zay decided to move into writing books. His first, 'A to Zay,' is essentially a manual for growing producers and artists while still offering a few gems beyond the necessary tips and tools.
"You can use this book for any aspect -- whether you're a producer or an artist in the music game, coming from an independent standpoint," he explains. "I give you the game and the steps that I took to get this far in the game and staying relevant. It comes with a lot of scriptures. It's not just me giving you game from my standpoint but it's giving you principles that come from the Bible and different things like that."
"I tell people that it's one thing to have the gift and the talent and work hard but another thing to have the favor of God in making it all work and I think all those are factors."
If anyone knows that, it's Zaytoven.
Listen to Young Dolph's 'Preach' Remix Feat. Rick Ross & Jeezy
See 20 Rappers' & Singers' Yearbook Photos You Won't Believe