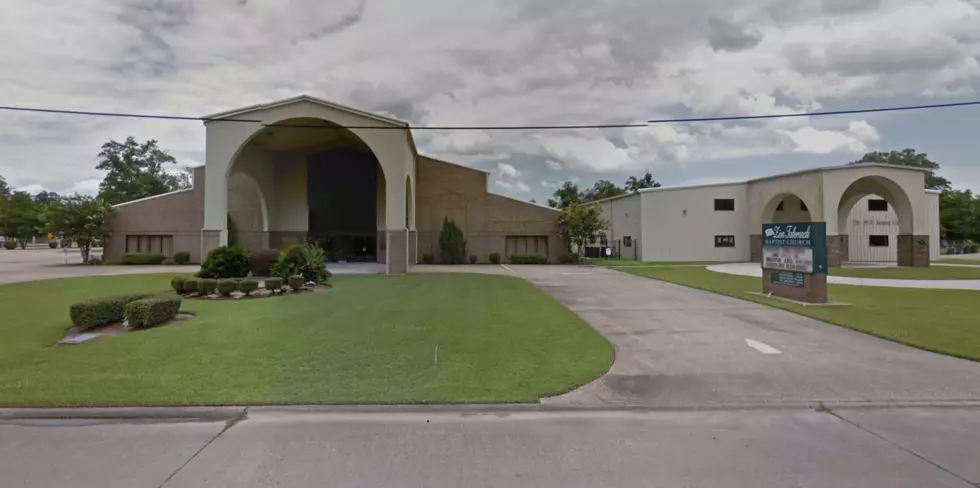 13th Annual Bayou Classic Christian Fellowship of Southwest Louisiana
Google Maps
It's that time of year again as the 13th annual Bayou Classic Christian Fellowship of Southwest Louisiana returns on Saturday and Sunday, November 17-18, at Zion Tabernacle Baptist Church (ZTBC), located at 910 North Shattuck Street.
According to a media release, "the purpose of the event is to further the gospel of Jesus Christ and assist youth and young adults in making career and educational choices".
This year festivities will begin with the first annual BCCF of SWLA Beauty & Beau Pageant, Saturday, Nov. 3, beginning at 9 a.m., at ZTBC. The pageant will feature several categories from infant to 23 years of age.
On Saturday, Nov 17, the BCCF of SWLA celebration begins with a parade at 11 a.m. comprised of marching bands, singing groups, and Gumbeaux Gator. Parade entry fee is $10 for a single entry and $20 for multiple entries. The line-up for the parade begins at 9 a.m. near the Martin Luther King Jr. Center facing east on Fitzenreiter Road and south on N. Simmons Street. The parade will proceed south on N. Simmons St. to Moeling St., west on Moeling to N. Prater St., south on Prater to Opelousas St., west on Opelousas to N. Shattuck St., and north on Shattuck to the campus of Zion Tabernacle.

Immediately following the parade, a college and career fair will be held with recruiters representing schools from both Louisiana and Texas. Complimentary food will be served in a tailgate-themed atmosphere. Gospel singing, gospel hip-hop, praise and worship dancing and other ministry will be featured on an outdoor stage. The event will also include a kids' zone, vendor booths and a health fair. Attendees are encouraged to bring their own lawn chairs.

The celebration continues Sunday with an early morning worship service at 8 a.m., Sunday School at 9 a.m., followed by worship service at 11 a.m. featuring guest speaker, Dr. John K. Pierre, chancellor of Southern University Law Center.

"Zion is committed to educating our youth and building a sustainable community with a sense of unity and strength," said Pastor Alvin Brass.
For information about participation and support: Edward Jordan at 337.513.2924 or jordan.edward47@yahoo.com.
For BCCF of SWLA Beauty & Beau Pageant information: Cathy Jones at 337.802.6870 or queencbjones1@yahoo.com.
For parade information: Elizabeth C. Griffin at 337.707.9684 or ecgriffin@suddenlink.net.