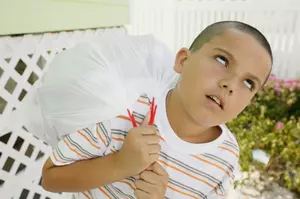 2017 Thanksgiving Holiday Garbage & Trash Collection Schedule
Randy Faris/Fuse / Think Stock
There will be no garbage and trash collected on Thanksgiving Day, Thursday, November 23, says a City of Lake Charles media release.
Thursday's trash and garbage will be picked up on Friday, November 24. Trash and garbage normally scheduled for pick up on Friday will be picked up on Saturday, November 25.
All recycling locations will be closed on Thursday, Nov. 23, including the Team Green recycling truck, the Nelson Ball Field, and the Wood Waste Facility (Incinerator). Regular hours of operation will resume on Friday, Nov. 24.
All other services of the Department of Public Works, as well as other city departments, will close on Thursday, Nov. 23 and Friday, Nov. 24., regular hours will resume on Monday, Nov. 27.