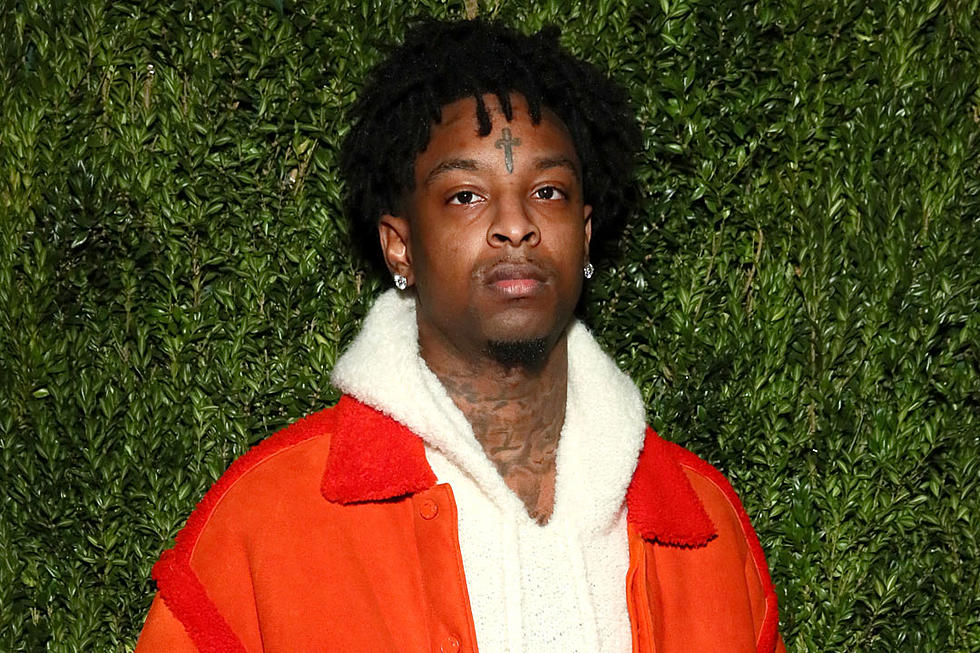 21 Savage Lawyers Say He Was Targeted By ICE Agents – Tha Wire
Roy Rochlin, Getty Images
"Been through some things so I can't imagine my kids stuck at the border/ Flint still need water/ People was innocent, couldn't get lawyers."
CNN
reports now the young star's lawyers say he's become a target by ICE officials who got a problem with his lyrics. Savage who's real name is,
She'yaa Bin Abraham-Joseph, was arrested Sunday (January February 3, 2019) and is facing deportation at the moment.
Bryan Cox, an ICE spokesman said they took the rapper into custody because his visa expired in 2006.
However, immigration attorneys reject that claim and say ICE officials are trying to "intimidate" him and make him leave the country. They say the rapper is being held without bond on "incorrect information about prior criminal charges." His legal team released a statement on the matter and said, "Mr. Abraham-Joseph was born in the United Kingdom. Mr. Abraham-Joseph arrived legally in the United States at the age of 7."
According to reports the Grammy-nominated artist lives in Decatur, Georgia. His lawyers said he only left the U.S. once since he's been here, and that was to visit the U.K. in 2005. The rapper reportedly returned to the country on a
H-4 Visa, 
which is issued to a spouse or children under the age of 21. One of his immigration attorney's,
Charles H. Kuck
, release the following statement, "Mr. Abraham-Joseph has been continuously physically present in the United States for almost 20 years, except for a brief visit abroad. 
Unfortunately, in 2006 Mr. Abraham-Joseph's legal status expired through no fault of his own."
The stars legal team further stated, "Mr. Abraham-Joseph, like almost 2 million of his immigrant child peers, was left without immigration status as a young child with no way to fix his immigration status." 
Kuck said the rap star has no criminal record, in spite of claims by ICE that he was convicted of a felony in 2014. He continued "Mr. Abraham-Joseph has never hid his immigration status from the US government. The Department of Homeland Security has known his address and his history since his filing for the U Visa in 2017, yet they took no action against him until this past weekend," Kuck added. "ICE can only continue to detain individuals who are a threat [to] the community or a flight risk to not show up at their hearings. . . . Mr. Abraham-Joseph is clearly not a danger to the community, and in fact, his contributions to local communities and schools that he grew up in are examples of the type of immigrant we want in America."
Jay Z told the Daily Mail, "In addition to being a successful recording artist, 21 deserves to be reunited with his children immediately." You can bet Jay is doing all he can to get his artist released. Savage is signed to Hov's Roc Nation and the rap icon has already hired powerhouse Alex Spiro to assist with the rapper's detainment. He also put the following post on Facebook:
The 21's manager posted, and then deleted a post on Twitter about the rappers living conditions that said, "Just got off the phone wit Savage… he is in lockdown for 23hrs of the day no tv or any communication beside out 10 min phone calls." We hope everything works out for the kid, and will keep you posted on further details.