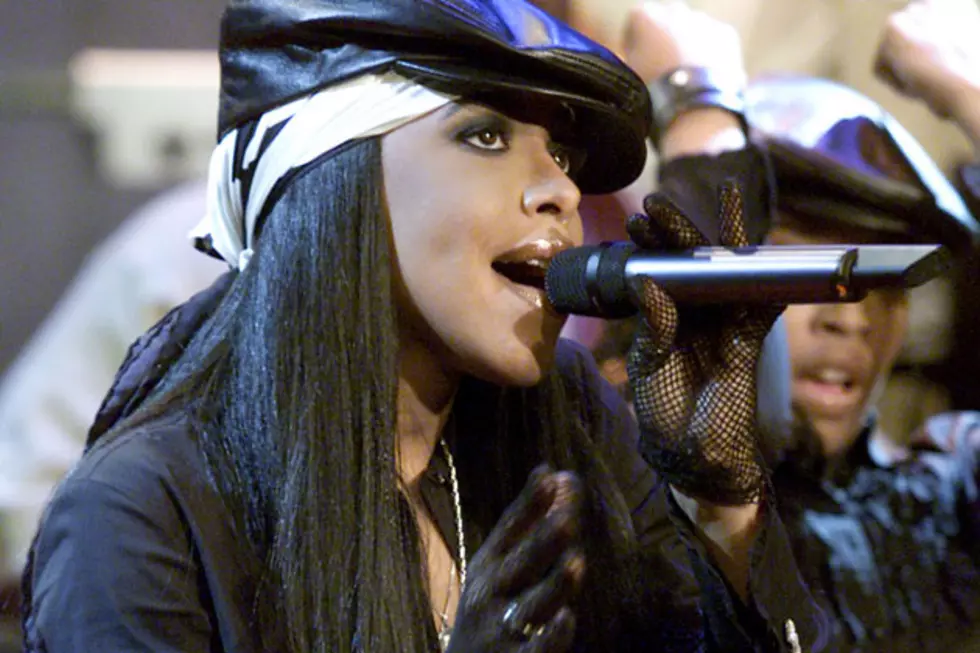 25 Facts You Probably Didn't Know About Aaliyah
Kevin Winter, Getty Images
Aaliyah is one of the most beloved artists of our time. A talented singer and dancer, she won our hearts when she arrived on the scene with her 1994 debut album, Age Ain't Nothing But a Number With help from Missy Elliott and Timbaland, her sophomore LP, One in a Million, ushered in a fresh, new sound for modern R&B. Girl-next-door sweetness, sensual dance moves and an undeniable cool made Aaliyah a veritable style icon and role model. Girls wanted to be just like her, while men swooned for her.
It was only a matter of time before Hollywood took notice. The multitalented singer starred in the action-romance film Romeo Must Die in 2000. More roles followed, including playing a vampire in Anne Rice's Queen of the Damned.
Just as the singer's star was beginning to rise, tragedy struck. On Aug. 25, 2001, Aaliyah and eight others on her team were killed in a plane crash in the Bahamas following the filming of the music video for "Rock the Boat."
Over a decade after her untimely death, the songstress continues to inspire artists in all genres. We remember and celebrate the woman known as "Baby Girl" with 25 Facts You Probably Didn't Know About Aaliyah.
1

Aaliyah's name means "highest, most exalted one" in Arabic.

2

Talent runs in the family. The singer is the niece of veteran R&B chanteuse Gladys Knight. "She was a sweet, sweet girl. She would walk into a room, and you would feel her light. She'd hug everyone, and she meant it," Knight told Rosie magazine about her late relative.

3

An actress even from the start, in 1989, she auditioned for a role on TV's 'Family Matters.'

4

The singer competed on 'Star Search' and sang 'My Funny Valentine' in 1989. The 11-year-old didn't end up winning and cried as a result.

5

She was rumored to have a fling with Jay Z. However, there's been no confirmation -- not even from Hov himself. During her rise to fame, she was photographed many times with the rapper's arms around her.

6

The pet lover grew up in a house with ducks, dogs and iguanas.

7

R. Kelly was her husband in August 1994. Vibe magazine would publicize the union by running a photo of their marriage certificate in its Dec/Jan '95 issue. The document incorrectly listed the singer's age as 18.

8

Famed songwriter Diane Warren wrote her hit song 'The One I Gave My Heart To,' which was one of the first commerically successful ballads of the singer's career. Warren said Aaliyah "rose to the occasion" considering she liked to challenge artists when she wrote songs for them.

9

At 11, she performed 'Home' with her aunt Gladys at Bally's Las Vegas casino.

10

Aaliyah earned acceptance into the prestigious Detroit High School for the Fine and Performing Arts by singing 'Ave Maria' in Italian.

11

The video treatment for her song '4 Page Letter' was written by her brother Rashad. She was extremely close with him, even inviting him up onstage to accept the Best Female Video award for 'Try Again' at the 2000 MTV Video Music Awards.

12

She makes cameos in Notorious B.I.G.'s 'One More Chance' and Lil' Kim's 'Crush On You' music videos.

13

The R&B darling was the youngest singer to perform at the Oscars with 1998's 'Journey to the Past' from 'Anastasia.'

14

During her short career, she became the recipient of more than 30 awards, including Favorite Soul/R&B Female Artist at the 2002 American Music Awards, Best Actress for 'Queen of the Damned' at the 2002 BET Awards and Top Hip-Hop/R&B Artist of the Year (Female) at the 2000 Billboard Music Awards.

15

Although Aaliyah seemed like everyone's best friend, she was real-life BFFs with Quincy Jones' daughter Kidada.

16

Always a style icon, the songstress posed for Tommy Hilfiger's Tommy Jeans campaign in 1996. Her baggy but girlish look became immensely popular, setting trends amongst her female fans.

17

Aaliyah's mother, Diana, inspired her trademark of covering one eye with some of her hair. Diana thought the look was mysterious, inspired after her favorite actress Veronica Lake.

18

Hollywood loved Aaliyah. She was considered for the role of "Alex" in 2000's 'Charlie's Angels.' The role eventually went to Lucy Liu because the filmmakers thought the singer was too young.

19

Aaliyah was set to play the title character in 'Honey' but the role went to Jessica Alba after her passing.

20

Ever the studious one, she graduated with a perfect 4.0 GPA in high school.

21

One of the singer's career highlights was performing for President Bill Clinton at the White House for Christmas.

22

In her spare time, Aaliyah liked reading 'Harry Potter' books.

23

Another relationship that was headed towards marriage -- according to him -- was with rap mogul Damon Dash.

24

Her final interview was with BET's '106 & Park' on Aug. 21, 2001. She died tragically five days later.

25

Following Aaliyah's tragic death, the Central Park Conservancy and New York City dedicated a weeping willow tree in her honor in Central Park.