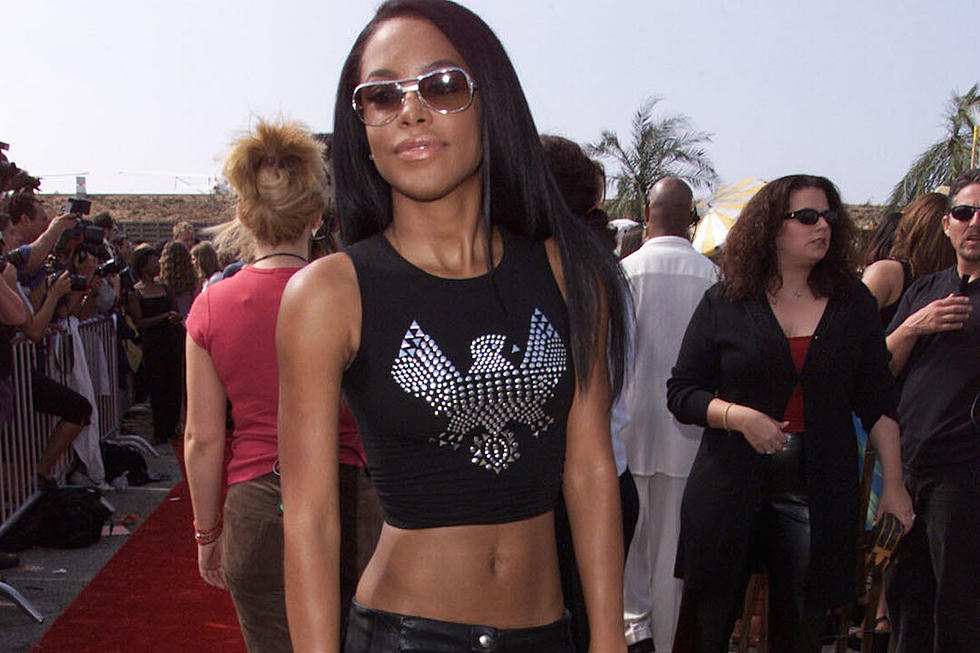 New Aaliyah Wax Figure Unveiled At Madame Tussauds Wax Museum
Kevin Winter, Getty Images
AllHipHop reports an new wax figure of the late R&B songstress Aaliyah was unveiled at the famous Madame Tussauds in Las Vegas. Aaliyah died in 2001 at the age of 22 in the Bahamas after filming the music video to her hit, "Rock The Boat." Her plane was reportedly 700 lbs overweight and crashed minutes after taking off. The young star and eight members of her entourage and record label all perished in the tragic accident.
Her untimely death sent shock waves across the nation. She's been gone for 18-years, but her legacy and memory lives on in the hearts of those her loved her. Speaking of which, her brother Rashad Haughten teamed up with Toussaud Studio Manager Adam Morey to craft the tribute figure of his late sister best known as "Babygirl."
Morey told Vibe the singers figure unveiling was a longtime coming as the took more than a year to construct. Rashad confirmed he and his mother were involved every step of the way. Via email Haughton said of the process, "I was involved in the process from the inception of the project," He was also pleased with the way his family was treated saying "The team at Madame Tussauds welcomed a collaborative effort in choosing the pose and look of my sister's figure. They made sure my mother and I were comfortable and supported through an amazing but understandably emotional process."
To make sure the Aaliyah figure was authentic they made sure it had all four of her tattoos. Her brother said that although they are hard to see it was important to include them. He said, "They are all quite hidden because my sister chose strategic places for them due to her on-camera film work. We know how devout and knowledgeable her fans are and the great artists at Madame Tussauds have no limitations to their abilities when it comes to detail."
By the way, they used Aaliyah's look for her 2000 music video for her hit single "Try Again." The video features her friend and Romeo Must Die movie co-star acting legend Jet Li who was devastated by her death. Just like the video, Babygirl's sexy wax figure is wearing the now iconic leather jeans ensemble complete with the bling belt, choker and bra. Several celebs, fan, friends and family including her brother were all in attendance Wednesday night for the unveiling..
The figure was unveiled five days prior to the 18th anniversary of her death, August 25, 2001.