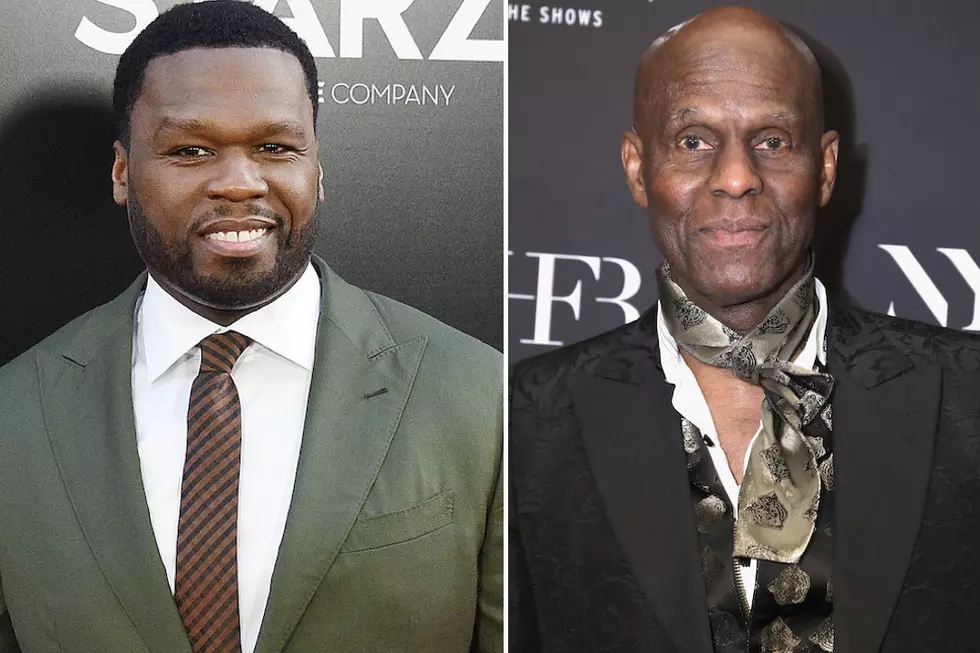 50 Cent Bashes Dapper Dan Over Continued Affiliation With Gucci
Nicholas Hunt / Anna Webber, Getty Images
On Friday (Feb. 15), Fif jumped on his Instagram page and slammed Dan for still being affiliated with the fashion house after the blackface sweater controversy. He posted a photo of Dapper with the caption, "Gucci got @dapperdanharlem looking like a big Coon. You are a black man first dap [...]come on."
While 50 clearly isn't cool with Dapper Dan working with Gucci, it does appear that Dan is putting in some work to address the backlash regarding their wool balaclava jumper, which closely resembles a person in Blackface. Dapper initially slammed Gucci and told his fans that he will be meeting with CEO Marco Bizzarri to discuss how the brand can rectify their perceived lack of inclusion within the company.
Earlier today, Dapper jumped on his IG page to announce that he finished a meeting with the CEO and that Gucci is currently working on a plan to make amends for the blackface sweater mishap.
"We had some of the best minds from the corporate world participating, and experts in inclusivity and accountability-[90 percent] people of color," he wrote. "They made great demands. It's time for Gucci to answer. That is supposed to happen today. Once we have received an answer, I will be announcing a townhall meeting in Harlem for us to talk about how we feel about what they have proposed."
See 50 Cent's Dapper Dan-directed IG post, as well as Dan's posts about Gucci, for yourself below.
Here's the Ultimate Guide to Rappers With Acronyms in Their Name