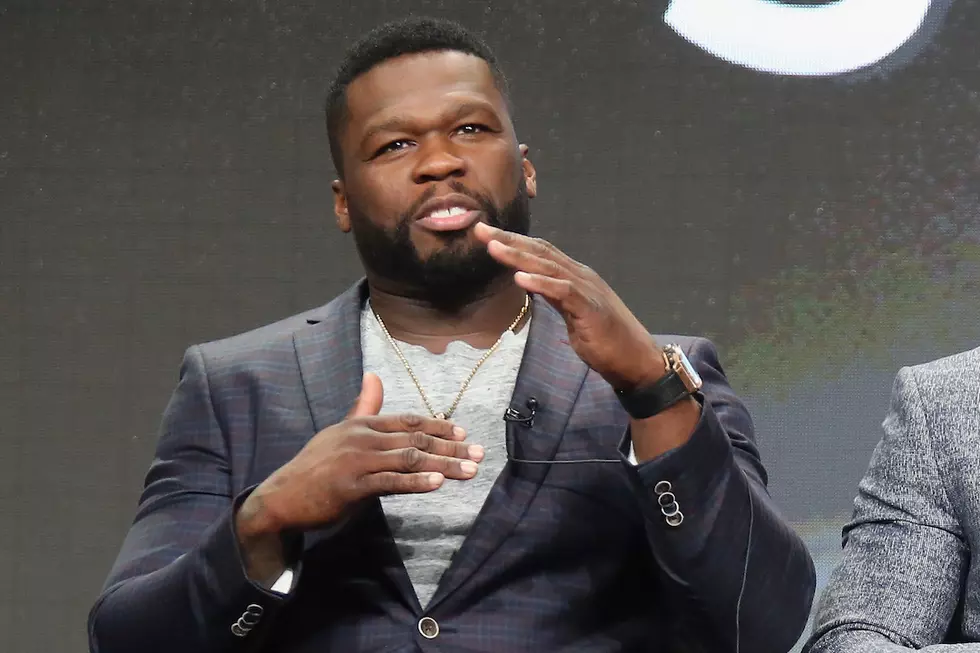 50 Cent Invites Fan on Stage After Throwing a Punch at Her
Frederick M. Brown, Getty Images
50 Cent's performance at The L.O.X.'s Saturday (April 8) show in Baltimore got pretty heated. The G-Unit leader threw a punch at a fan who tried pulled him off the stage during his set.
Video of the incident (below) shows 50 reaching out to fans and shaking hands with the crowd. One fan went a little too far though, as she caught 50 off guard and tried yanking him down from the stage. While falling, the Power star managed to ball up a fist and throw a punch at the woman.
The altercation had a happy ending, however, as the fan ending up getting invited on stage. She was later seen twerking during 50's performance, which the rapper seemed to enjoy.
50 was able to pop up on The L.O.X.'s tour since he backed out of Chris Brown's Party tour. The veteran MC was set to be part of Brown's tour, but he and promoter Live Nation were unable to come to an agreement on 50's price point. The two sides were "hundreds of thousands of dollars apart," according to a report by TMZ.
The Queens native commented on the situation via Instagram. 50 shared a screenshot of TMZ's story and responded to the headline, which insinuated that Brown could not afford him.
"I would never say my friends can't afford me," he wrote. "This run wasn't handled correctly, I'm still on set filming Den of Thieves."
Watch 50 Cent's punch and the aftermath below.
40 Hip-Hop Albums Turning 20 in 2017