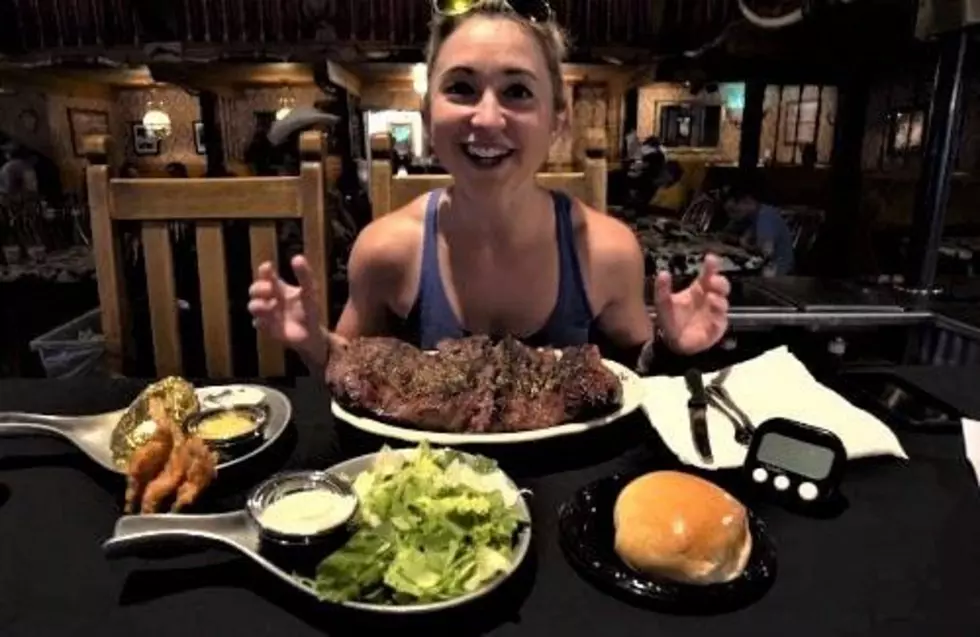 A Woman Conquers the 72-Ounce Steak Challenge
Via YouTube Video Capture
I stumbled upon this video on YouTube yesterday, and I had to share it with you, mainly because I was in awe of how much food this tiny woman could put down. I've seen many men on YouTube fail miserably at this specific challenge.
A competitive eater who goes by the name Katina Eats Kilos has gone viral after eating a 72-ounce steak. She did it at the Big Texan Steak Ranch in Amarillo, and you get the whole meal free if you can do it in under an hour.
She had to polish off the steak plus a baked potato, side salad, roll, and some shrimp, and she did it in 40 minutes and 35 seconds. She said it was for the experience, not to set a record.
The first time I saw this challenge was on Man v. Food with Adam Richman. At the time Adam took the challenge, 40,000 people had failed it. The humongous steak and sides gave him a run for his money, but Adam finished in a blazing time.
Enter your number to get our free mobile app
KEEP READING: 50 activities to keep kids busy this summer