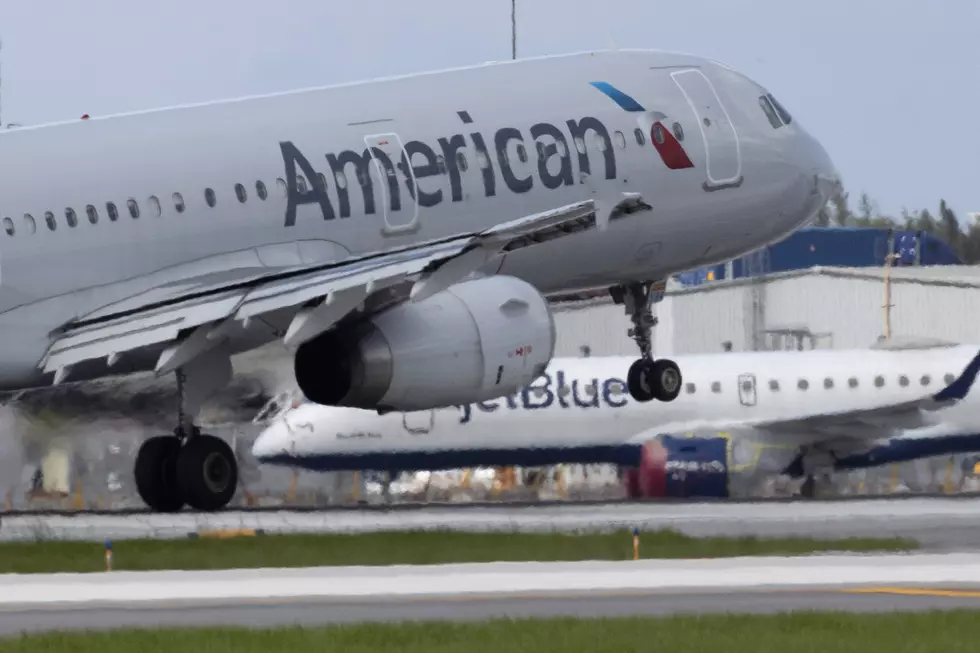 American & United Airlines Proceed with Over 32,000 Furloughs
Joe Raedle, Getty Images
According to CNBC.com American Airlines and United Airlines will start furloughing over 32,000 employees today (Thursday) after hopes for a national coronavirus aid package tumbled in Washington. Both American and United claim that they are ready and hoping to "reverse course" if a stimulus deal is reached.
Several airlines and their employees have spent the last several months begging lawmakers for another $25 billion in payroll support. You would think that bipartisan support would make this proposed package sail through with no problems whatsoever. The deal could have preserved thousands of jobs through the end of March even with empty airplanes.
Airlines have been hit hard during this pandemic. With the fear of flying being at an all-time high due to COVID-19, many airports are desolate. If you have tried to book a flight recently you were probably pleasantly surprised at the low fares you were able to score.
Turns out our financial win isn't a win for several airline companies. In late August American Airlines had warned that they would be forced to furlough 19,000 employees unless the government jumped in with some sort of bailout. The memo released in late August to the entire American Airlines staff letting them know that they would be forced to furlough up to 19,000 employees on October 1st. According to Business Insider, American Airlines received an astonishing $5.8 billion in payroll support through the CARES Act. "The airline agreed not to furlough or cut pay for workers until October 1 in exchange for the aid." Unfortunately, October 1st has come and no aid was sent to the struggling airline companies.
Read More: WHAT IS IN SHORT SUPPLY DURING THE PANDEMIC?