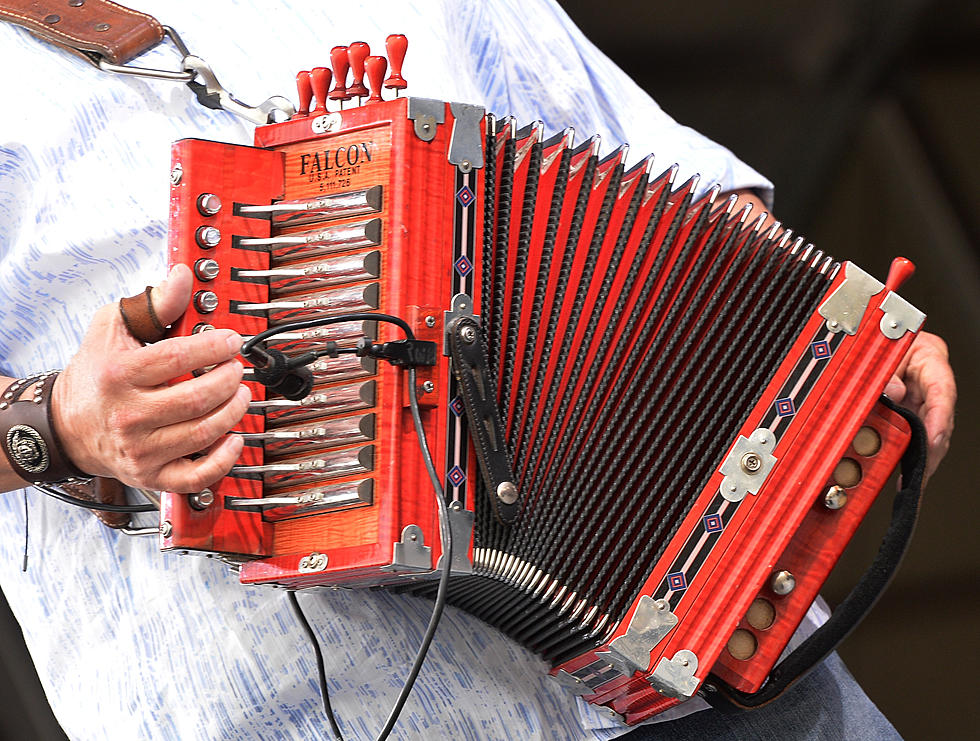 Are You Going To The Cajun Food & Music Festival In Lake Charles?
Getty Images
This is the perfect weekend to pass the time dancing a jig and stuffing your face with delicious Louisiana cuisine at the 36th Annual Cajun Food & Music Festival! Presented by the Lake Charles Chapter of the Cajun French Music Association (CFMA), the festival will be at the Burton Coliseum Complex from Saturday, July 15 - Sunday, July 16, and celebrate everything that makes the Cajun culture and traditions so unique.
Food and Cajun music is undoubtedly the main ingredient, and the festival will have jambalaya and cracklin', and more to dazzle your taste buds! This family-friendly event is free for children 12 and under or $10 per person. Enjoy delicious Cajun recipes, refreshments, and plenty of cold beer. Shop from a variety of vendors and find one-of-a-kind Cajun Arts & Crafts.
SATURDAY JULY 15TH
The festival begins at 9 am, and there will be much to do! There will be live Cajun bands playing (band Schedule TBA) throughout the event providing great music to do a two-step too, and a silent and live auction as well. For those festival-goers with a sweet tooth, be sure to stop by the Sweet Shop and pick up homemade cookies, praline candy, and other baked goods. Plus, don't miss the cakewalk. It's a lot of fun!
SUNDAY JULY 16TH
Cajun French Mass - Begins at 9 am at the CFMA Building in Lake Charles (3481 E Prien Lake Road.) Enjoy a Coffee & Donut Social immediately following.
Arts & Crafts vendors may contact Phyllis Guidry at (337)499-6474. For more details about the festival, please call Renee Daigle at (337) 802-4077. The Cajun Music & Food Festival is presented by the Lake Charles Chapter of the Cajun French Music Association in conjunction with the Division of the Arts Council of SWLA, Office of Cultural Development, Department of Culture, Recreation and Tourism in cooperation with the Louisiana State Arts Council.
LOOK: These Were the Most Common Jobs 150 Years Ago in Texas
Stacker
compiled a list of the most common jobs in Texas 150 years ago using data transcribed from the 1870 U.S. Census.