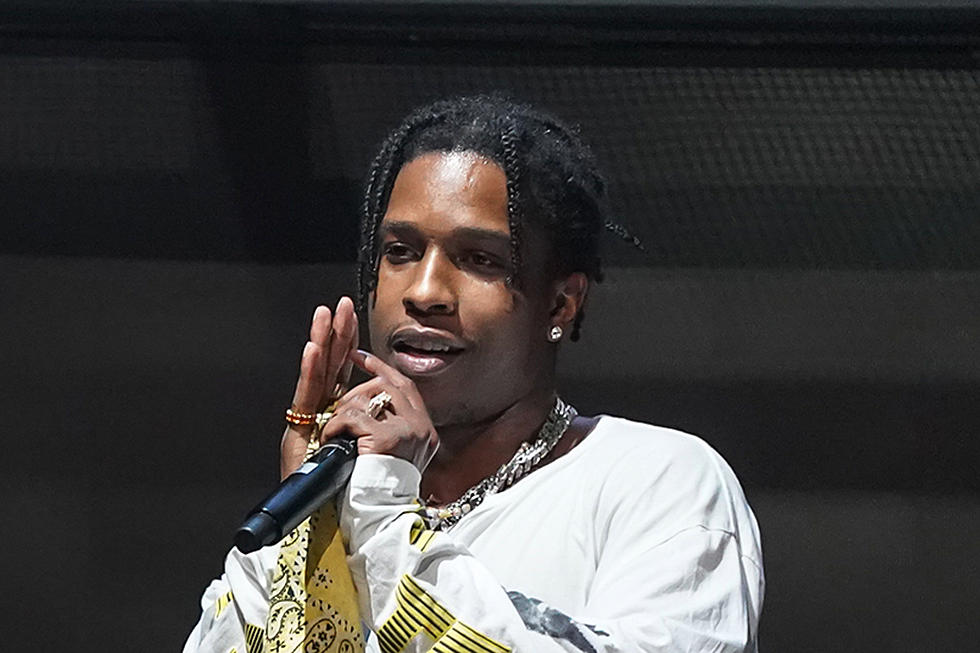 Prison ASAP Rocky Is Staying in Has Private TVs, Desks and Beds, Says Official
Christopher Jue, Getty Images
A couple of weeks ago, reports that A$AP Rocky was living in inhumane conditions while imprisoned in Sweden surfaced on the internet. A short while later, Rocky's Swedish attorney dispelled the rumors, and now, an official for the facility has spoken on the condition of the place as a whole.
Speaking with Billboard on Wednesday (July 24), Anette Skeppar-Forström, who works as the deputy governor at the prison A$AP Rocky is being held in, provides some insight on living conditions in the place. While she says she can't speak on the living conditions of any one inmate, she does say that the location has cells with a private TV, a desk and a bed. She also said that inmates have access to books and radios in the facility and that they are allowed to communicate with other inmates for up to five hours a day.
Her account of the living conditions in the facility differs greatly from initial reports that claimed that feces were freely thrown around in the cells and that there was blood on the floors.
"If someone spills their food, has any type of accident or hurts themselves [in a way] which might cause blood, we immediately sanitize, using a professional cleaning company," Skeppar-Forström says.
Rocky has been behind bars since surrendering to Swedish authorities on July 2 for being in a street brawl with a man in the streets of Stockholm, Sweden on June 30. He's maintained that he was only acting in self-defense, but he will remain behind bars until at least this Thursday as prosecutors investigate the case more.
                                    See 22 Hip-Hop-Related Police Raids