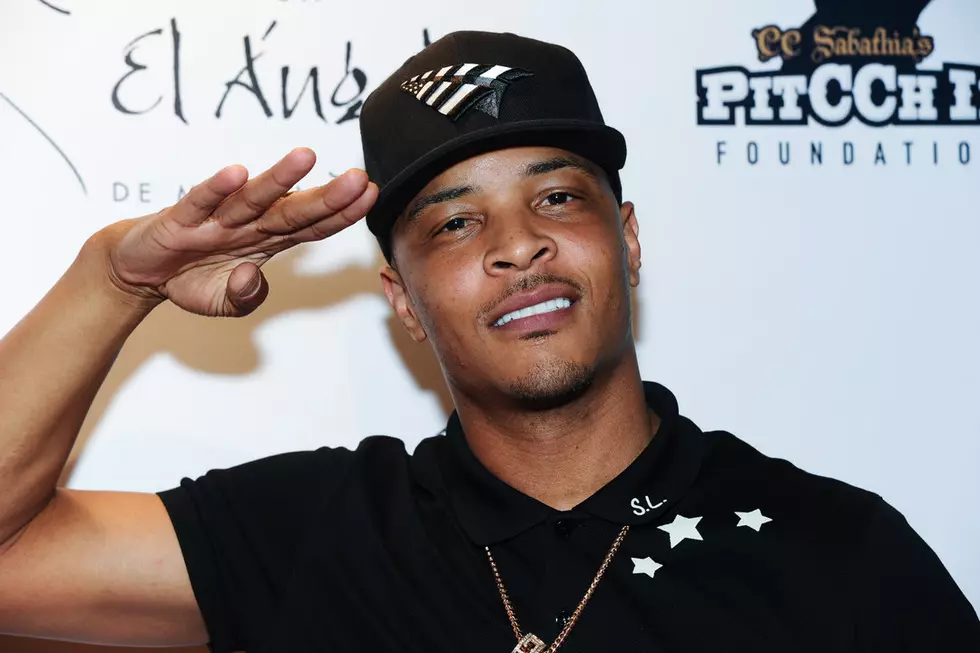 ATL Jeweler Aydin & Co. Claims T.I. Hustled Them Out Of Thousands In Jewels – Tha Wire
Rommel Demano, Getty Images
T.I. is being sued for allegedly husltin' an Atlanta, Ga. jeweler out of some pricey bling.  According to Bossip.com the rapper/actor/reality is being sued by celeb jewelers, Aydin & Co. for supposedly sticking them with an unpaid bill totalling more than $700k.  Story goes the company filed suit in 2015, alleging Tip stiffed them for thousands in gems he'd acquired from 2004 - 2012.
Hip Hop's King of The South, reportedly had an open account with the jewelers, as he was one of their best customers.  Lawsuit docs acquired by Bossip claim T.I. went back on a verbal agreement in 2013, and abruptly stopped paying on his account.  At that time the jeweler claims the rap superstar had in in possession the following iced out jewels:
Seven custom made diamond pendants valued at $145,000, $40,000 assorted women's jewelry worth $40, 000, to include a $24,500 women's diamond bracelet and a blue diamond watch valued at around $30,000. In addition Tip allegedly had a 48-carat diamond chain, a pair of $10,000 custom-made dog tags, a $13,500 men's wedding band, and a $9,500 pair diamond hoop earrings.  Long story short the ATL jewelers-to-the-stars claim the rap superstar has roughly $755K of their jewelry in his possession.
However Tip is disputing these accusations, and reportedly stated that he didn't purchase anything from  Aydin & Co., prior to 2011.  He explained they'd send him items all the time, if he wanted something he'd add it to the account or send it back.  The rapper further stated that any pricy accessories he did cop from the jewelers, was stolen in a 2016 burglary.  The star is reportedly working with his legal team to handle the theft, and insurance claims on valuables taken in the heist.
Apparently once that issue is ironed out, the star may look at clearing up any disputes with the Atlanta jewelry company.  Meanwhile Aydin & Co. ain't trying to hear that.  They moved forward asked a judge to force T.I. to testify about the jewelry, before a jury.  Not sure what their hoping to gain from that, but we shall see.  I'm sure more details from this story will be revealed in the coming days.  I'm also sure the truth is somewhere in the middle of all this mess.
I doubt Tip has to steal anything and I would bet, if he didn't pay the jeweler there's a reason. That said, listen up for more on this story and all things entertainment every weekday.  Catch Tha Wire for the scoop on The People's Station 107 Jamz and stay in the know.