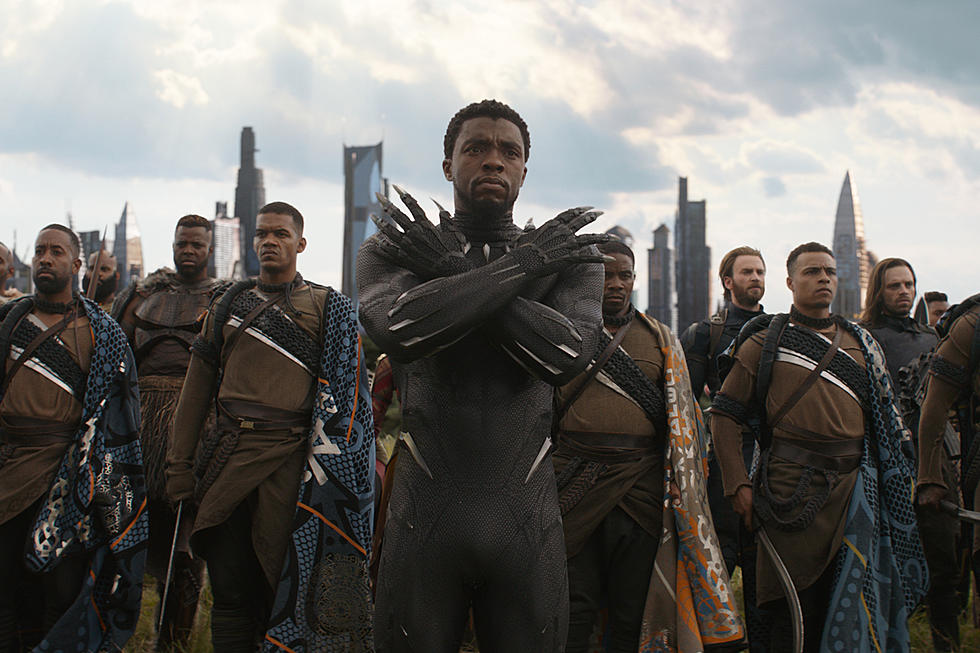 'Avengers 4' Is Three Hours Long (For Now)
Marvel
You had to expect that Avengers 4 was going to be big. Even if half the universe got snapped out of existence in Avengers: Infinity War (uhhhhh spoilers sorry), Marvel still has to wrap up a decade of storylines dating back to 2008's Iron Man, and find a way to send the Marvel Cinematic Universe into its next evolution. But you might be surprised just how big this thing could be.
In a recent online Q&A (via THR), Avengers 4 co-director Joe Russo revealed that the runtime of Avengers 4 "is currently sitting right at three hours." The key word here is "currently." They're still editing the movie and he noted that "we'll see if that holds." He added:
We're about halfway through the editing process. We're really just scratching the surface on our VFX shots. There are more than 3,000 VFX shots in the movie; those require a lot of time and thought and energy and effort, and we're very early in the phase of getting VFX done.
Eventually, I think we'll see that runtime come down a little bit — but I wouldn't be surprised in the slightest if it's still well over two hours and 30 minutes. (Infinity War clocked in at 149 minutes.) Odds are this is literally going to be the biggest Marvel movie ever. Avengers 4 — which still doesn't have an officially announced title even though it only comes out in a couple months! — opens on May 3, 2019.