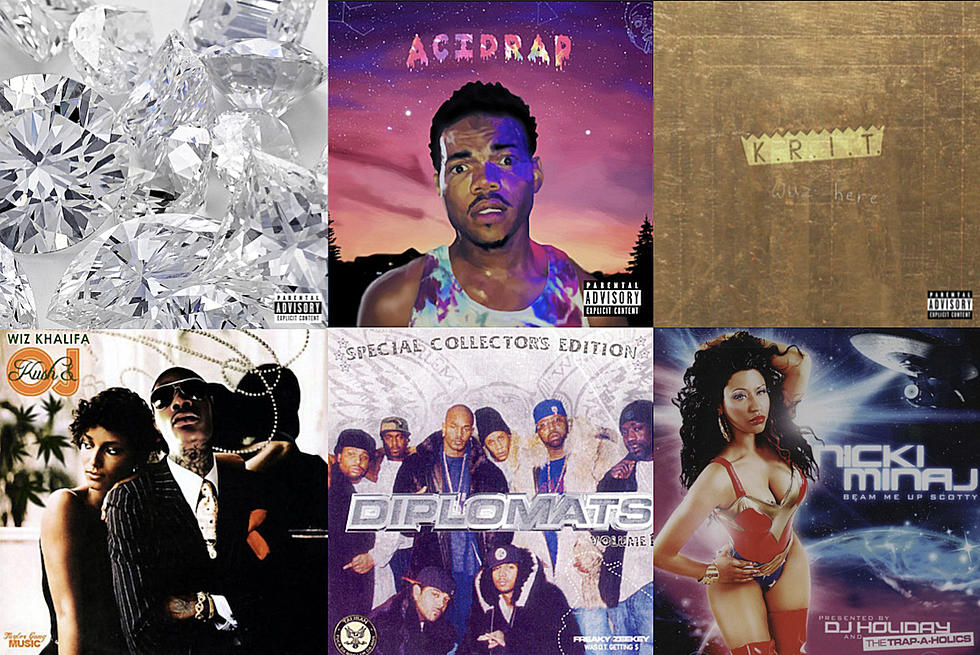 60 of the Best Hip-Hop Mixtapes Since 2000
XXL
The mixtape has taken on many forms over the years.
What started out as a way for DJs to showcase their mixes, and later a way for DJs and bootleggers amateur DJs to make money on the side by selling cassettes and CDs of the day's hottest songs, has become a huge part of the music industry.
A shift in the mixtape culture occurred around the early 2000s, when they went from DJ blends and collections of the hottest pre-released tracks and freestyles to artists offering projects full of new material, sometimes over popular instrumentals. Crews likes G-Unit and Dipset led the charge using tapes for album promotion, while the likes of Houston's Swisha House and Screwed Up Click movements and DJ Drama's popular Gangsta Grillz series also pumped credibility into a mixtape game that has only expanded over the last double decades.
These days, the lines are blurred a bit. Whereas mixtapes were originally for promotional use only, artists have turned the medium into a large-scale money-making venture. Drake has two "mixtapes" that have reached No. 1 on the Billboard 200 and surpassed platinum status in his What a Time to Be Alive collab with Future and If You're Reading This It's Too Late. Chance The Rapper's 2016 "mixtape" Coloring Book won a Grammy.
The focus on mixtapes has mostly led to more quality product, with artists basically putting album-type effort into releases that will be listened to for free on popular mixtape streaming services like datpiff.com and livemixtapes.com. Lil Wayne, Gucci Mane, Wiz Khalifa, Curren$y, Jeezy, Fabolous and more have all embraced and thrived in the growing mixtape scene, putting out some of the most memorable mixtape releases on record.
With the decade coming to a close, XXL compiles a list of the best mixtapes of the last 20 years. (Editor's Note: All respect to compilation mixtape masters like DJ Clue and Funkmaster Flex, but for the purposes of this list, we focus on contemporary artist-driven mixtapes).
See 60 of the Best Hip-Hop Mixtapes Since 2000