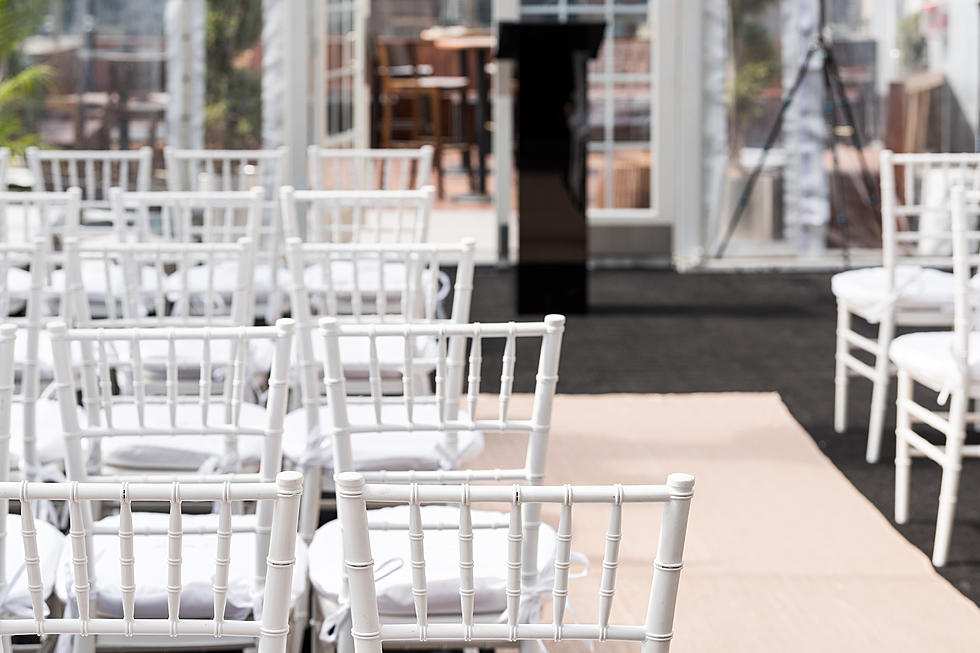 10 Of The Best Wedding Venues In Louisiana [VIDEO]
Getty Images/iStockphoto
Are you looking for the ultimate wedding venue and location? Look no further! If you are in the planning stages, we have the Top 10 Wedding Venues in Louisiana, which are all gorgeous, and the only problem you're going to have is which one to pick. Whether your wedding includes an intimate guest list of 20 or a few hundred family and friends, we list several that can accommodate your needs.
These breathtaking locations possess unique assets with catered dining and incredible views. From Canal Street to Staples in the country, if you are looking for the best of the best, the venues below are bound to give you plenty of choices.  Even a Louisiana Castle for a fairy tale wedding of your own. Here are 10 Of The Best Wedding Venues In Louisiana.
1.) SAINTE TERRE - BENTON, LA
(318) 936-9544
300 Capacity
2.) OMNI ROYAL ORLEANS - NEW ORLEANS, LA
(504) 529-5333
400 Capacity
3.) JW MARRIOTT NEW ORLEANS - NEW ORLEANS, LA
(504)-525-6500
750 Capacity
4.) THE ROYAL SONESTA NEW ORLEANS - NEW ORLEANS, LA
(504)586-0300
550 Capacity
5.) THE RIVERVIEW - NEW ORLEANS, LA
(504)525-3000
400 Capacity
6.) FORREST GROVE PLANTATION- DENHAM SPRINGS
(225) 665-4080
300 Capacity
7.) STAGE 1 CATERING - BATON ROUGE, LA 
(225) 751-2417
500 Capacity
8.) LOUISIANA CASTLE - FRANKLINTON, LA
(504) 455 - 8700
350 Capacity
9.) FLEUR D LIS EVENT CENTER - MANDEVILLE, LA
(985) 626-9118
100 Capacity
10.) HISTORIC MICHABLELLE INN - HAMMOND, LA
(985) 419-0550
350 Capacity
INTERESTING: These Are the Highest-Rated Museums in Louisiana, According to Tripadvisor
Stacker
compiled a list of the highest-rated museums in Louisiana, according to Tripadvisor.