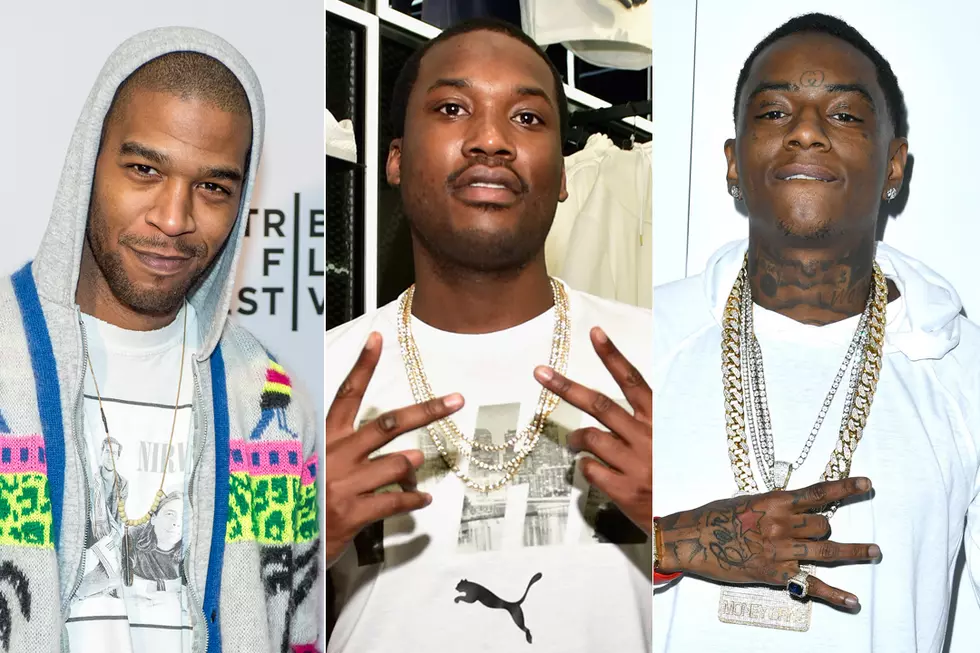 20 Biggest Hip-Hop Beefs of 2016
Gabe Ginsberg / Lisa Lake / Steve Granitz, Getty Images (3)
The past calendar year has been quite the eventful one for the world of hip-hop, with many twists and turns. Albums that were long-awaited and highly anticipated were finally liberated, new artists emerged, introducing themselves to the hip-hop populous and placing their stamp on the game, and the genre's biggest superstars continued to hold court with moves of their own. 2016 was one of the more fruitful years for rap music and the players involved, but was also filled with its fair share of unsavory incidents, bitter spats and turmoil.
Long regarded as the musical equivalent to a contact sport, hip-hop has always included wars of wits and heated battles between rivals, dating back to the days when crews would engage in lyrical duels to answer which rapper was the greatest rhymer of them all. But in addition to friendly fire or competitive juices flowing, rap has also seen disputes and beefs go awry, with violence, bloodshed and, unfortunately, death weaving its way into the storyline on far too many occasions. This year saw all of the above come into play at one point or another, with numerous diss songs, social media slander and bad blood adding to the fabric of hip-hop.
With the year coming to a close, XXL highlights 20 of the more notorious instances of beef between rap artists in 2016 including The Game vs. Meek Mill, Soulja Boy vs. Lil Yachty and more.