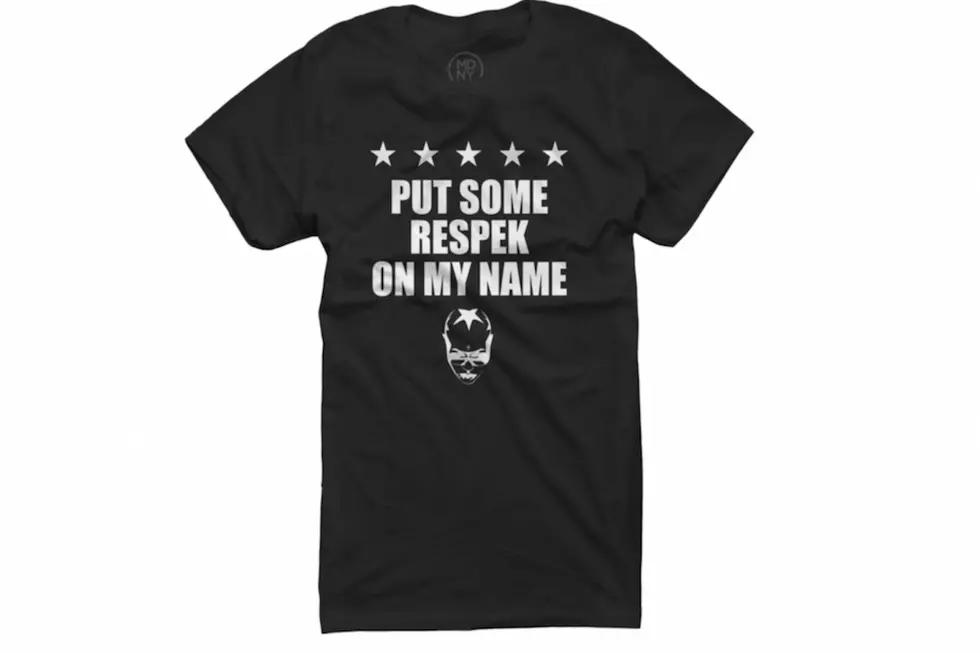 Birdman Selling 'Put Some Respek on My Name' T-shirts and Hoodies
cashmoney.merchdirect.com
Birdman is now selling "Put Some Respek On My Name" T-shirts, which is from his notoriously short interview last week at Power 105.1s The Breakfast Club.
As we previously reported, a grumpy Birdman was brief and demanded The Breakfast Club to "put some respect on his name" during his brief confrontation. The Cash Money CEO then left the interview before it even started with his goon squad in tow.
But leave it to the "Cash Money Millionaire" to try and capitalize off the viral moment. Birdman is now selling tees and hoodies with his infamous lines "Put Some Respek on My Name," "Finish or We Done?" and "No Mo Talkin'" emblazoned across them.
The apparel are available at Cash Money's Merch Direct website. The T-shirts are $30 while the hoodies are priced at $50.
Check out Birdman's hilarious viral clip below.
Are you planning to cop any of Birdman's apparel? Tell us in the comments below.
Watch Birdman's Brief Interview on Power 105.1's The Breakfast Club
10 Rappers' Lowest Career Moments