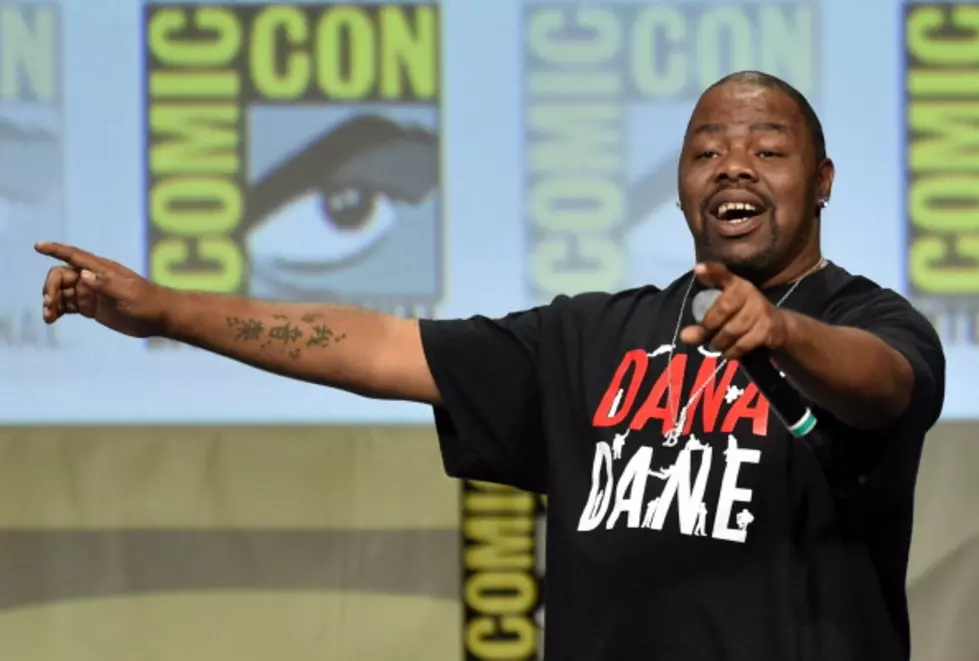 Biz Markie Teams-Up With Lucky Charms And Remixes 'Just A Friend' – Tha Wire [VIDEO]
SAN DIEGO, CA - JULY 25: Rapper Biz Markie attends the 20th Century Fox presentation during Comic-Con International 2014 at San Diego Convention Center on July 25, 2014 in San Diego, California. (Photo by Kevin Winter/Getty Images)
Today in Tha Wire, "Nobody Beats The Biz," as the iconic rapper/DJ/Actor is back with a new spin on his 1988 classic, "Just A Friend."  AllHipHop reports the Biz has teamed-up with breakfast cereal giant Lucky Charms, who's giving Charms lovers everywhere a chance to win an entire box of their famous marshmallows.
The cereal sweepstakes is going to give 10 contestants a chance take the Marshmallow Only box home. So , if you be a Lucky Charms fanatic enter now!  To do so, simply take a selfie holding an imaginary Marshmallow Only box and post it on your Instagram or Facebook page with #Lucky10Sweepstakes included in your caption.
It's no secret Biz loves the kids.  He's made a few appearances on Sesame Street, the Muppet's have even lip sung to "Just A Friend." The lovable Hip Hop legend has also appeared on Yo Gabba Gabba! to give kids a little demonstration on how to make music with their mouth.
Real quickly, I'm happy to report that Lamar Odom is doing much better.  ESPN noted today (October 19), multiple sources told the LA Daily News Sunday (October 18) the former NBA star is in the early stages of physical therapy and shown "marked improvement."  Odom is reportedly showing good progress with his "breathing, vision and the ability to have simple conversations."
For the latest in entertainment news and celeb birthdays LISTEN LIVE to Tha Wire on The Peoples Station 107 Jamz twice a day, every weekday 12:50 p.m. and 3:35 p.m.