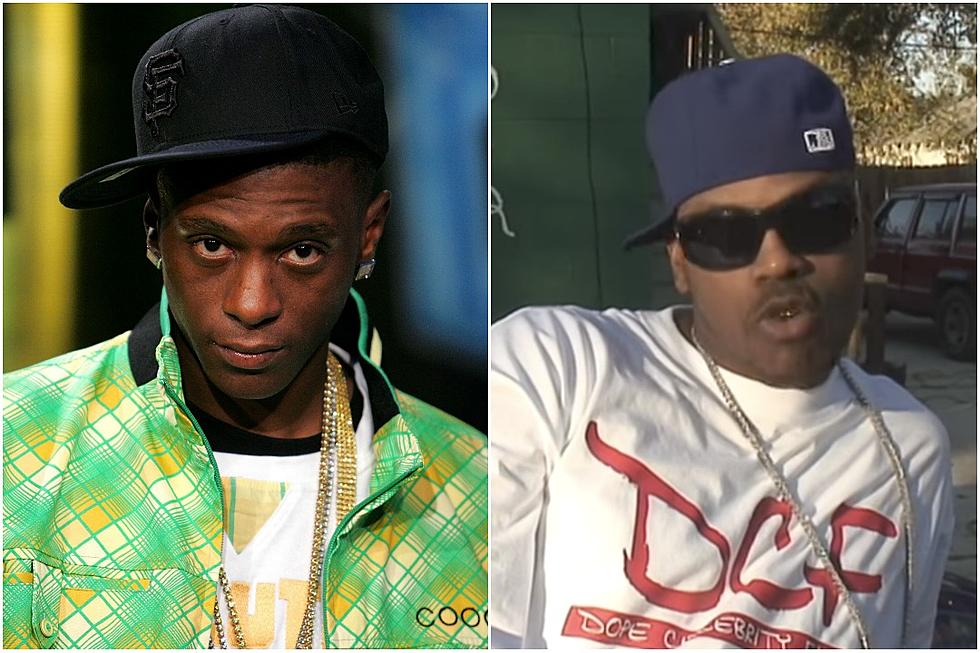 Boosie BadAzz Disses Dead Rapper Nussie While Previewing New Music
Bryan Bedder, Getty Images / Beanut Boss via YouTube
In February of 2009, Baton Rouge, La. rapper Nu$$ie was shot in the head and killed at a local home on Vermillion Drive. He had beef with another B.R. rapper, the legendary Boosie BadAzz, and the man charged with the crime, then-16-year-old Michael "Marlo Mike" Louding, told police Boosie wanted Nu$$ie dead, though Louding later changed his story, claiming he'd actually lied to police. (Louding went on to receive a life sentence for killing another man, Terry Boyd, and though Boosie was also tried for that murder, he was found not guilty.)
Nonetheless, the legacy of Boosie and Nu$$ie's beef has lived on far longer than most wanted it to, and in a recent video, Boosie mentions the deceased rapper's name in an unreleased song. "You a hoe, you a pussy/You remind me of a pussy named Nu$$ie," says Boosie in the clip below, eliciting something of a gasp from those around.
The gesture mirrors one Nu$$ie himself made when he sampled Boosie's friend Ivy "Lil' Ivy" Smith on his album intro after it was rumored Nu$$ie had killed Ivy.
Last year, Boosie's entourage got into it with fellow Baton Rouge rapper Kevin Gates' team at a show. Gates was an affiliate of Nu$$ie, and though Gates and Boosie have collaborated in the past, they've since seemed to grow apart.
25 of the Best Hip-Hop Projects of 2017 (So Far)