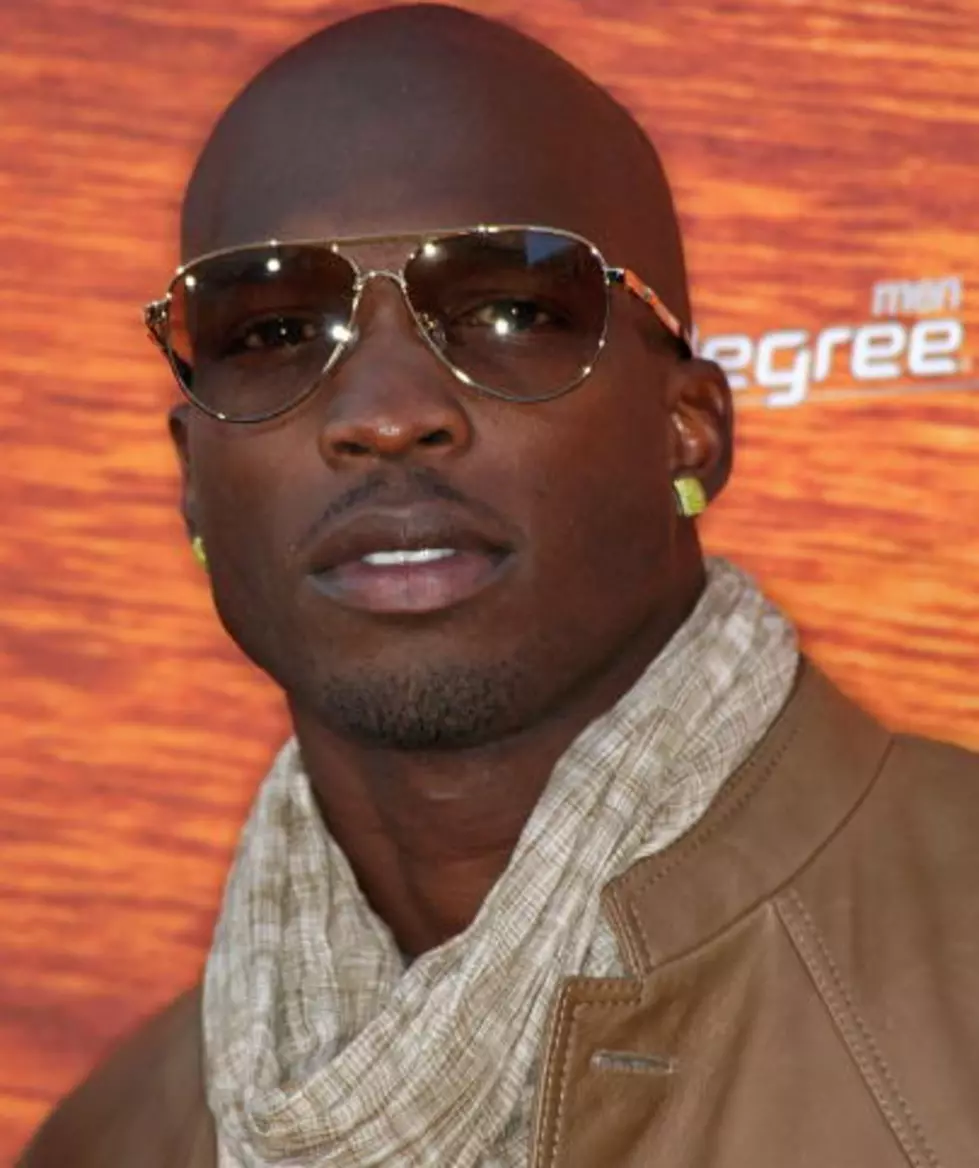 Breaking News : Chad Johnson Is Cut From The Dolphins [VIDEO]
Chad Johnson-getty images
Just 24 hours after being arrested for misdemeanor domestic violence, the Miami Dolphins showed Chad Johnson the door over the weekend.
Dolphins coach Joe Philbin cut Chad just as he was being released from Broward County jail on $2,500 bond Sunday.  He had already been on a short leash since signing with the Dolphins in June and quickly got on coach Philbin's bad side with his antics and profanity as he talked to reporters.  Plus, his poor season last year didn't help him much either, beings that he only caught 15 passes for New England and then dropped the only pass that came his way in the Dolphins' preseason opener.
Coach Philbin told reporters of Chad's dismissal, "We're going to deal with this.  We're not going to waste time. ... We're all in this thing together.  Everybody that sets foot in this building, we're all held to a high standard."
Ironically, Chad and his wife of only one month Evelyn Lozada are set to star in the new reality series "Ev and Ocho," debuting Sept. 3 on VH1.  As far as some of his Dolphin teammates and their opinion of what happened, linebacker Karlos Dansby called Chad a "perfect" teammate and predicted that cutting him will be "an even bigger distraction."  Danby said on the The Sid Rosenberg Show, "I hate that we didn't stand behind him.  I know the guys in the locker room would.  But the organization felt a totally different way about the situation, and they probably had more information than we know.  And they had to do what they had to do.  It's going to be an even bigger distraction right now, I think, because of the simple fact we let him go.  I think if we were going to be with the guy, if he was going to be our guy, we have to stand behind him -- even though the situation came about.  He didn't get that third strike."
If losing his job isn't bad enough, Evelyn told police she intends to file charges.  By the way, she was discharged the emergency room late Saturday night.  According to police the 911 tape will not be available until possibly Monday.