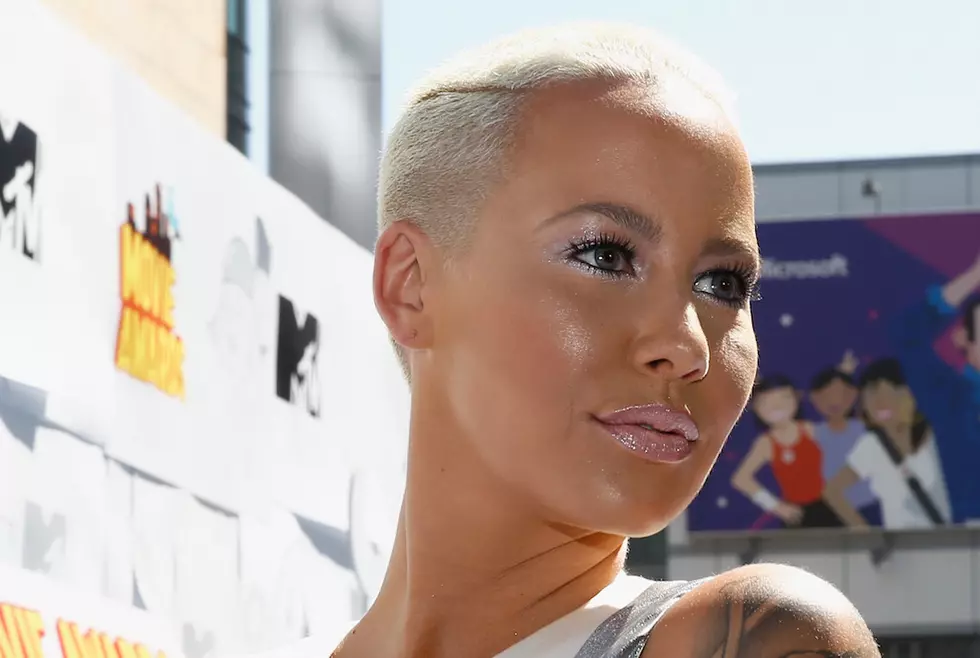 Amber Rose on 'Famous' and Kanye: 'They Always Want to Diminish My Accomplishments'
Rich Polk, Getty Images
In a recent interview with The Daily Beast, when asked about her ex (of six years now) Kanye West and his controversial song "Famous," Amber Rose had some very specific words for people who think her fame is still completely linked to 'Ye.
"The misconception — and I still hear this seven years later, to this day — is, 'You're only famous for Kanye. Initially, absolutely. In 2009, when they're like, 'Amber Rose — Kanye's girlfriend,' I was like, 'OK, that's pretty accurate. That's what it is," she said in the interview, which took place before 'Ye dropped his controversial video for "Famous." The vid features a very naked wax figure of Rose in bed with him and other celebrities.
Kanye was centered in her early fame, but now things are obviously different.
"I didn't ask to be famous, and I didn't even talk or do interviews for two years, because I thought, 'I don't want this. I'm not famous,'" she continued. "Over time, with going out in public, I realized it would never go away, so I didn't have any choice but to progress.  Everything I've done since then is my own doing, and I've worked my f---ing ass off for everything I have."
And Rose says she's not here for the cheap fame, which is why she's turned down so many reality shows over the years, for fear of exploiting her family. Her upcoming late night talk show on VH1, The Amber Rose Show, is more suited to her desire to be taken seriously as a woman with important things to express. She took the time in the interview to point out the sexism involved when people accuse women of being famous because of their association with men.
"Wendy Williams put Charlamagne on," she said. "Jay Z put Kanye on! But they don't do that to men, and they always want to diminish my accomplishments and put them on someone else when I work really hard."
The Amber Rose Show airs on VH1 beginning July 8th.