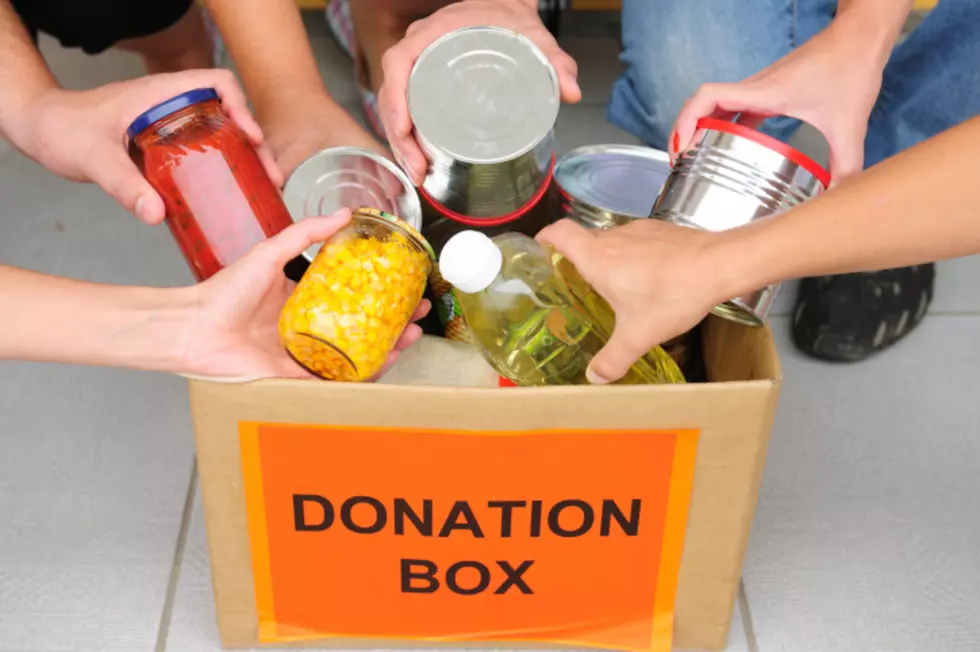 Calcasieu Parish Food For Seniors Resumes This Friday June 24
mangostock
Every third Friday the Calcasieu Parish Police Jury Human Services Program in partnership with Catholic Charities, SWLA, USDA, and the LA Dept. of Health and Hospitals to distribute food to senior residents in the Parish. Every month the Police Jury Food for Seniors program holds food box distributions at several different locations throughout the Parish.
However, last Friday on June 17 the Food for Seniors food box distribution was cancelled. According to Parish officials, the food boxes for seniors will resume distribution this Friday, June 24. This important program is available to any senior 60 years of age and older, who meets the federal income guidelines. See the chart below:
If you or a senior you know could benefit from this food program, new applicants are welcome. The purpose of Food for Seniors is to provide nourishing food boxes filled with a variety of healthy staples and non-perishable goods. The ultimate goal is ending elderly hunger in the Parish for thousands of seniors, so they don't have to choose between paying for life-sustaining medications and food. For more info about the program, residents may call 1-800-522-3333 to register or call (337) 721-4030, ext. 5111.
Food for Seniors pickup locations and times:
Allen P. August Multipurpose Annex - 2000 Moeling St. Lake Charles - 8 a.m.- 11:30 a.m.
Bell City/Hayes Fire Station - 8141 Galley Road, Hayes - 10 a.m. - 2 p.m.
Chateau Du Lac - 333 Mill St., Lake Charles - 9:30 a.m.- 1 p.m.
DeQuincy Fire Station - City Hall 786-8241, 300 N. Holly St. - 8:30 a.m. - 11:30 a.m.
Golden Arms - 1481 Third St., Lake Charles - 1 p.m.- 3:30 p.m.
Iowa Community Center - 207 W. US 90 - 9 a.m.- 11 a.m.
Moss Bluff VFW Post #7321 - 2668 US 171 at Joe Miller Road, Moss Bluff - 8:30 a.m.- 10 a.m.
Starks V.F.W. Post #4759 - LA 12 West - 9 a.m. - 11 a.m.
Sulphur Senior Center - 601 Maple St. - 8 a.m. - 9:30 a.m.
Sulphur Retirement Community - 503 Cypress St. - 8 a.m. - 9:30 a.m.
Tower Oaks, 222 Louie St. - Lake Charles - 11 a.m. - noon.
University Park - 1001 Central Park, Lake Charles - 1 p.m. - 2 p.m.
Vinton Pentecostal Church - 1805 West St. - 12:30 p.m. - 1:30 p.m.
Westlake Senior Center - 2001 Jones St. - 9:30 a.m. -1 0:30 a.m.
Word of Hope Family Worship Center - 3975 East Prien Lake Road, Lake Charles -
9 -11 a.m. (every third Saturday)
See How School Cafeteria Meals Have Changed Over the Past 100 Years
Using government and news reports,
Stacker
has traced the history of cafeteria meals from their inception to the present day, with data from news and government reports. Read on to see how various legal acts, food trends, and budget cuts have changed what kids are getting on their trays.