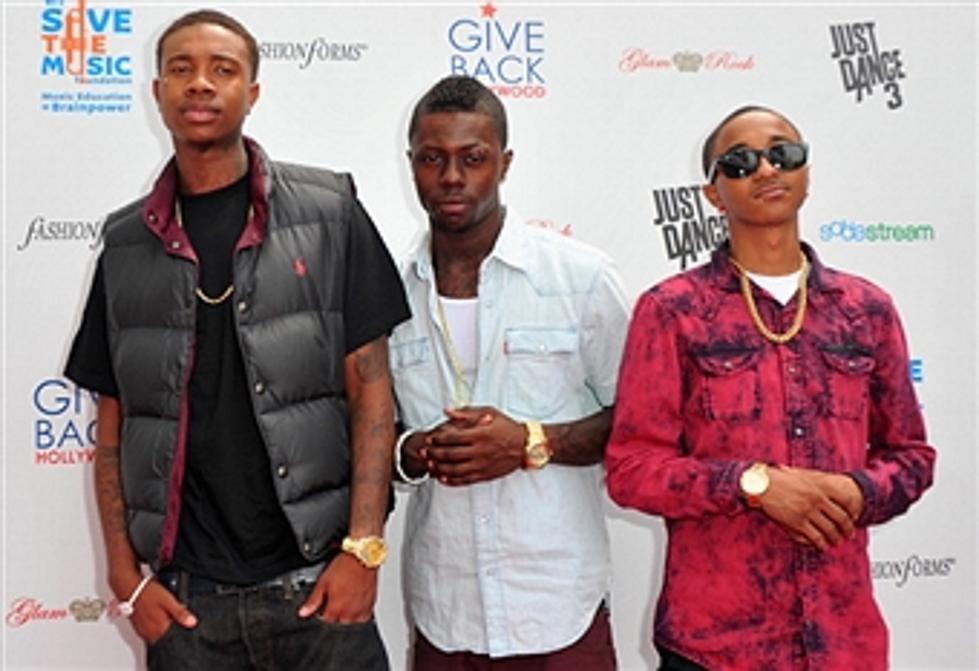 Cali Swag District Rapper JayAre Dies at 25 [VIDEO]
Cali Swag District - Photo by Alberto E. Rodriguez via Getty Images
Cali Swag District has lost another member, rapper JayAre died Friday after suffering a cardiac arrest.  He was only 25.
MTV News reports, the rapper, whose real name is Cahron Childs, suffered from sickle cell anemia.  He was admitted in the hospital on Thursday for unknown reasons and the following day, died from cardiac arrest.

This is the second time the Inglewood, Cali group has tragically lost a member.  One year after their hit single, "Teach Me How to Dougie" dropped in 2010, Montae "M-Bone" Talbert was murdered in a drive-by shooting in L.A.  He was 22 years old at the time. Just two months later, the group released their debut album The Kickback.
Friday night one of the two remaining members, Corey "Smoove Da General" Fowler, took to Twitter to honor JayAre tweeting, "Sickle cell took my brother away from me today.  With that being said I'm proud to know that with that disease he made the best of his life."  Jermaine Dupri also paid tribute to the young star, posting on Twitter, "Cali Swag District rapper JayAre dies: Damn!! I'm so sorry to hear this, RIP."
The group was looking to make a comeback as they just dropped a new mixtape titled, The District hosted by Adrian Swish earlier this year.  The tape, featured collaborations with Nipsey Hussle, Waka Flaka Flame, Problem and Ty Dolla $ign.